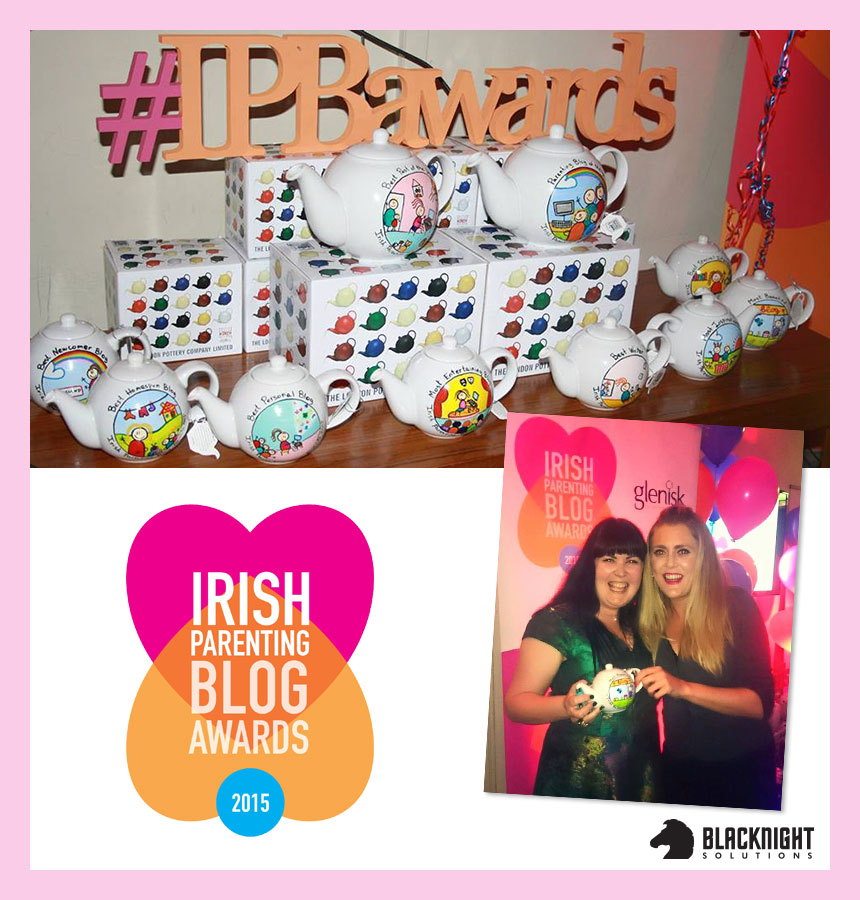 Saturday last saw myself and colleague Justyna attend the inaugural Irish Parenting Blog Awards in our capital city, Dublin.  A night of  networking, trending, (the #IPBAWARDS were trending on Twitter!) and excitement was had by all.
It was a testament to the organizers how professionally the awards ceremony were run, and of course Blacknight were proud to be there to sponsor the Most Beautiful Blog Award.
Sadbh from Where Wishes Come From  won the Most Beautiful Blog Award but there was a whole host of other category winners a the IPB Awards on the night:
The Irish Parenting Bloggers are an amazing collection of bloggers that are not only changing the face of blogging in Ireland but are doing so in an incredibly skilled, professional and fun manner. We here at Blacknight like their ethos having helped to change the face of hosting and domain registrations ourselves in Ireland. Just like bloggers we are constantly creating, innovating and active in the Internet Community.
In order to celebrate bloggers everywhere we are running a special offer on our shared hosting packages.
For anyone that wants to make the move to a self hosted blogging setup simply use coupon code "ipbawards15" when placing your order to save 20% on the purchase price. And don't worry, the discount code works for renewals of shared hosting for existing blogger customers.
ps: Wondering why you should make the move to a self hosted WordPress site with Blacknight? Make sure to subscribe to our blog as we will have an upcoming post giving you the lowdown on what a self hosted blog can do for your online presence.
photograph credits: Sandra Harty Conway