One of the things we like about Black Friday is that it doesn't really pretend to be about anything other than shopping. No one is suggesting that you have to celebrate Thanksgiving in order to 'do' Black Friday. If you would like a discount on some purchases this Friday, no one will ask you to show a US or Canadian passport.
So with that in mind, we're delighted to announce our Blacknight Black Friday Deal of 2016. And appropriately enough, it's as borderless as Black Friday itself!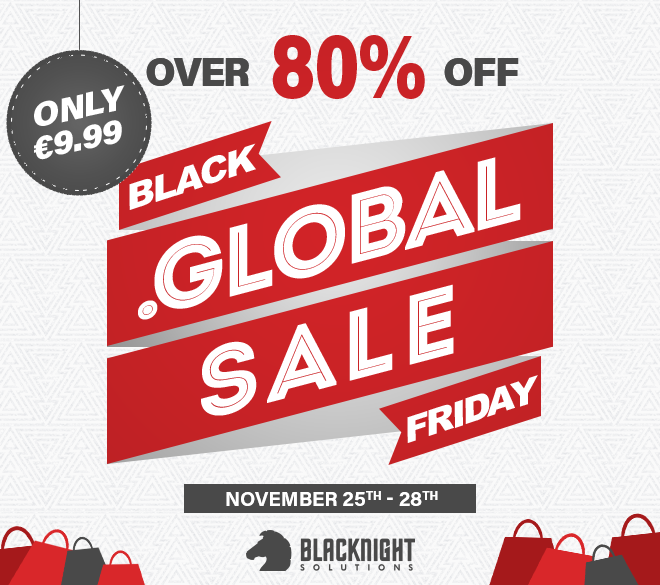 From midnight on Thursday 24th of November until midnight on Monday 28th November, the cost of registering a .GLOBAL domain name for a year will be just €9.99, ex VAT. That's a saving of more than 80% on the usual price.
.GLOBAL is the domain for people who think big. If you've got an idea that's ready for the world, now's your chance to get the domain name to match.
So Happy Holidays to those who are celebrating, and if you're not: Happy Bargain Hunting!