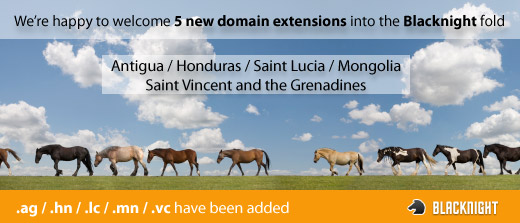 We are always working on adding new products and services to our portfolio, so I am delighted to announce the addition of 5 new domain name extensions.
We are now offering domain registrations in Antigua (.ag), Honduras (.hn), Saint Lucia (.lc),
Mongolia (.mn) and Saint Vincent and Grenadines.
All of the domain extensions are available for registration periods of up to 10 years.