WordCamp Dublin is on the 19th and 20th of October at DCU Business School, and Blacknight will be there: this time as a Platinum Sponsor.
We go way back with WordPress, the open-source content management system which powers 34% of the worldwide web (and it's growing). We sponsored WordCamp Belfast last year, and WordCamp Dublin in 2017. That was the first WordCamp south of the border since 2010 in Kilkenny (also sponsored by Blacknight). And we've sponsored WordCamps in the UK and Europe.
The WordPress community includes designers and engineers, small businesses and large enterprises, technical and non-technical. It's a cross-section of the internet: our customers, our community.
And while we're all busy making WordPress work for us in different ways, it's good to step away from the keyboard every so often and put our heads together with others, at events like this.
WordCamp Dublin 2019 is a 2-day not-for-profit conference for WordPress users, web developers, designers and business owners. More than 300 attendees are expected on the weekend. There will also be a pre-day to the Camp featuring a WordPress workshop for beginners.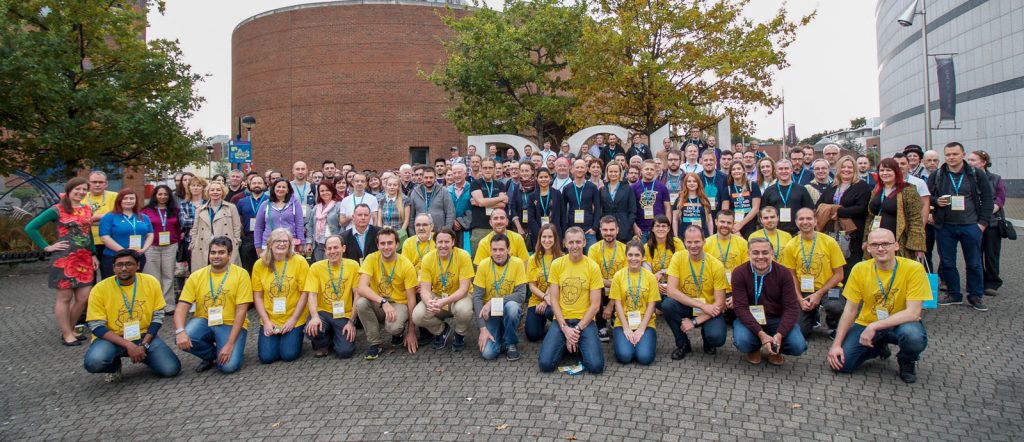 Thanks to the work of volunteers and sponsors, WordCamp is amazing value at just €25 for the weekend, including food and swag!
We'll have more news about WordCamp Dublin as the date approaches and the programme is finalised. In the meantime, to find out more and book your place, go to 2019.dublin.wordcamp.org or join the conversations on the WPIreland Slack!