Last Thursday we held a live webinar in association with Microsoft Ireland, titled: 'Office 365 & Security in The Cloud'. If you missed it, it's now available here as a recorded video.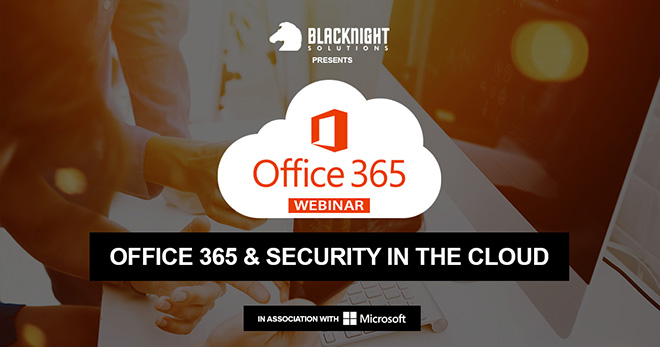 The webinar includes a practical demonstration by Microsoft's Jonathan Eustace of the Office 365 product suite, including key features of Outlook email with integrated Data Loss Prevention.
Office 365 Data Loss Prevention
Data Loss Prevention is a feature which allows the administrator of an organisation to specify policies which help users to comply with the organisations data protection policies. Potential breaches are flagged to users, who may be asked to specify a business case for a potential action, or they may be required to seek managerial approval. Every action is logged, providing an audit trail.
Jonathan points out that Office 365 is certified to ISO 270001 (as is Blacknight), and can help enable compliance with a wide range of regulations and privacy mandates.
Skype for Business
Skype for Business is also covered in the recorded webinar. This has compatibility with consumer-grade Skype, but it is a totally different product, developed from enterprise-class specifications, to be fully integrated with Office 365 security and inter-operability.
Presence detection is a key feature of Skype for Business: Jonathan showed us how it can be used to work out the best way to communicate with a colleague based on their status. He had previously told us how Skype for Business has replaced telephones within Microsoft: its conferencing features are fully integrated with Outlook calendar and meeting functions, with the ability to offer participants a dial-in option as well.
Co-Authoring with Familiar Apps

The third part of the demonstration focused on the powerful co-authoring features of Office 365. OneDrive offers powerful cloud storage, and all the traditional authoring apps like Word, Excel and Powerpoint live online, as well as in the traditional desktop apps. It's all fully integrated and instantaneous: one version, one document, continuously updated as required. Here at Blacknight, we especially love the mobile versions of Office 365 applications.
Everything is archived: emails, IM chats, documents, and search is fully integrated across all types of data.
The webinar video is an hour long. In addition, there is also a 15 minute podcast which Jonathan and I recorded the week before.
A One-Stop Shop for Cloud Services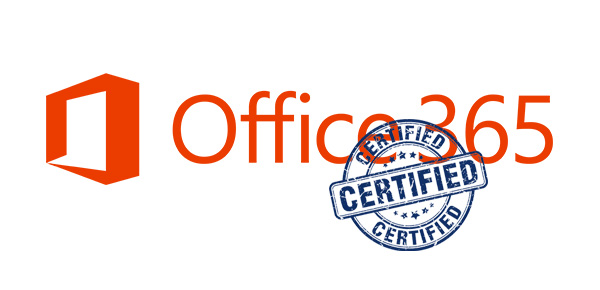 Blacknight is a Tier One Cloud Service Provider with Microsoft, and we've just been certified as a Gold Partner. We provide the full suite of Office 365 services at no extra cost, backed by Blacknight Technical Support, with the convenience of a single monthly bill for all of our services, including domain names and hosting.
If you want more information on Office 365, give our sales team a call on +353 (0)59 918 3093, email sales@blacknight.com, or visit blacknight.com/office365.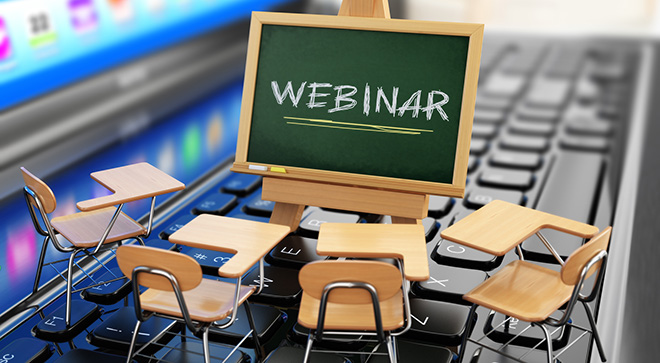 We will be running more webinars in 2017. Details will be included in our monthly newsletter, which also contains details of special offers, hosting and domains news, and details of our sponsorship activities, beginning with The Blacknight SME Awards in February.
The December 2016 bulletin goes out this Thursday: click here to make sure you're subscribed!