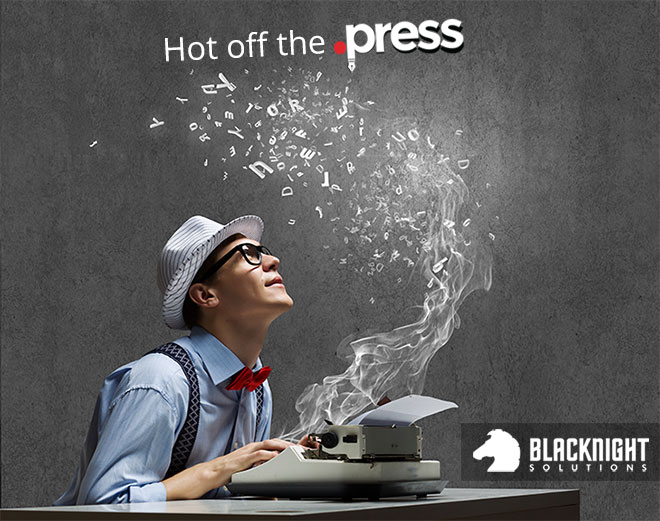 We're really excited to be one of the first companies on the planet to get a .press domain name.
The .press registry opened applications several weeks back for "pioneers" ie. companies and individuals that would be a "good fit" for .press domains. For us .press made perfect sense for our PR and media content.
Like many companies, we spend quite a bit of time and energy on PR.
We have been distributing our press releases, publishing them and collating media mentions for quite some time. Up until a few days ago we were using a sub-domain off blacknight.com to do this. Sure, it worked, but switching to blacknight.press was a "no brainer".
You can read the press release about the launch of blacknight.press here
Oh and we should get extra "geek points" – the site not only uses a new TLD, but is also reachable over IPv6 🙂