If you follow us on social media or if you've seen our advertisements, you'll have definitely seen us mention the word 'hosting'. You may know it to mean the act of entertaining guests or holding an event, but email hosting is slightly different. Let's break it down.
First, What is Hosting?
This is where we (Blacknight) store the files needed for your service on our servers. This part of the server allows you to make a website, have a professional email address and more. If you were to compare it to living in a house, we're the landlord (provider) of the house (server) that you rent out so your furniture (files) stays in the house. Any business with a website and/or a professional email address has got hosting of some sort. There's many types such as web hosting (of which we'll cover at a later date), cloud hosting, shared hosting etc. We're going to focus on email hosting and keep it simple.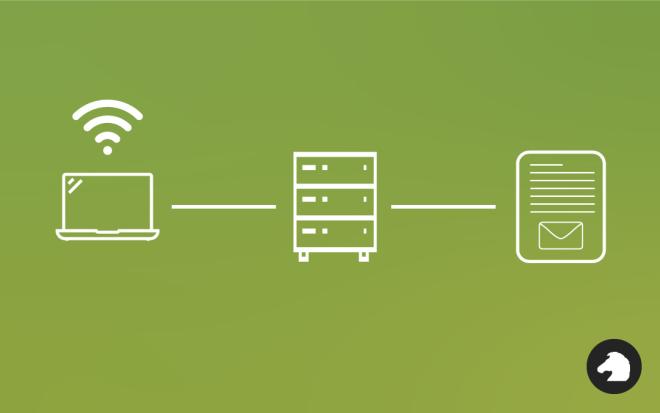 When you buy email hosting, you're essentially renting server space for your professional email address. Your email would look more unique as it won't have '@gmail.com' or '@yahoo.com' at the end like millions of others, and it makes it harder for others to replicate. Instead, you'll be branding your business even further. You can build trust with customers with your professional email address so that customers know that any emails sent from your business are safe, and not created by scammers using a free email address.
Once you have a domain, you can get an email address that includes that domain. For example, you can add 'info@' or 'contact@' before your domain, so your website and email match. Sending, receiving and scheduling emails can all be done with our easy-to-use email hosting service.
How To Get Started
You can get your professional email address with us today. We have multiple plans to choose from so you can get the features you need at a price that suits your budget. Enjoy follow up reminders, an email scheduler, calendar integration, and more with our Titan email. We also offer email through Office 365 for even more options for your business. Just begin by going to our website and adding your chosen plan to your cart. It's so simple!
Keep an eye out on our blog for more informative posts about hosting.