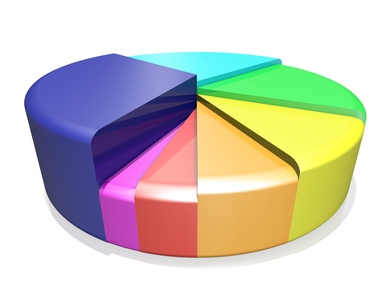 I'm fascinated by statistics. Of course being fascinated by them is one thing, being able to do anything meaningful with them is quite another matter entirely.
So here are a few statistics that I thought I'd share.
Facebook provides quite a bit of data to publishers of pages, so here's some of ours.
(Bear in mind that our page has got less than 700 "fans" at the moment)
Our "fans" are predominately male (73%) and the bulk of them are based in Ireland (over 400 of the current 680 odd).
Of the Irish "fans", the bulk of them appear to be in Dublin, though it's not very clear if the location is based on something that people are setting in their profile, or if it's based on their IP address. I suspect it might be based on the IP address, though if anyone can clarify this it would be interesting.
What else does Facebook tell us?
The bulk or our "fans" appear to be in the 18 to 44 age bracket, which isn't that surprising considering our line of business.
So what about Twitter?
We've been using Twitter for well over a year now.
When I last did a review of our stats we only had about 350 "followers".
One year later that number has grown to nearly 3 thousand! (Graph via TwitterCounter)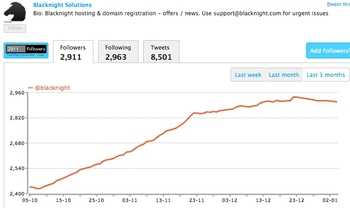 We "tweet" 7 days a week, though we're not total insomniacs (graphs via Tweetstats):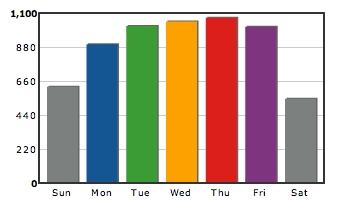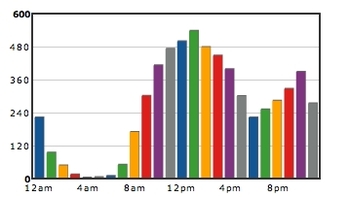 What do we tweet about? Follow us to find out!
Some other stats…
According to Google Analytics …
50% of people visiting our site use Firefox, while 33% use Internet Explorer and just under 9% use Safari. Although Google's Chrome browser is the "new kid on the block", it's already being used by over 5.5% of visitors to our site.
Nearly 80% of people accessing our site use some form of Microsoft Windows, while over 15.5% use Mac. Only 3.5% use Linux.
The bulk of people visiting our site use relatively high resolution settings on their monitors, so we may need to rethink our site's layout the next time we give it a facelift. We probably ought to be doing more with iPhone and mobile users, though admittedly both have been on our "todo list" for quite some time.. ..
According to Alexa our site is the 90th most popular website in Ireland, which is amusing, though probably not that accurate.
Of course statistics are just numbers. It's what you do with them that matters!