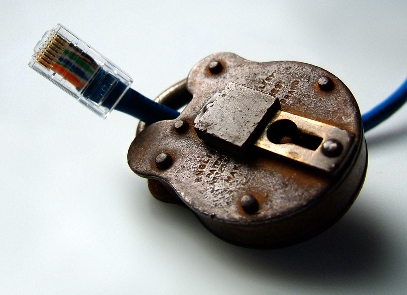 Security should not be an afterthought and when you flaunt it too much you will end up regretting it.
While a hosting provider can do their utmost to make their network and servers as secure as possible there are limits.
Our clients want to be able to use technologies such as PHP, Ruby on Rails, Perl, ASP etc., and there are many fine open source (and commercial) software solutions out there to help them make the most of their online presence.
Unfortunately there are also plenty of nasty people out there that will try to take advantage of any possible security holes that may exist.
That, unfortunately, is life.
Here at Blacknight our technical team work very hard to ensure that the network is as secure and resilient as possible, which is why we offer a fully firewalled network to both our shared, dedicated and colo clients.
On our shared servers our team keeps a very close eye on all the relevant security bulletins and will act proactively wherever necessary.
Of course no matter how much we may do issues will still arise.
The most common issues stem from weak passwords.
If your password is a dictionary based word or a string of numbers then it is simply too weak and can be cracked.
If you cannot trust yourself to come up with a strong password then why not use the ones our systems generate for you? They're completely random and usually quite long.
If you are using software from our auto-installers you check from time to time that a newer version is not available. Most of the software available via the control panel is upgradeable, though this will depend a lot on how much customisation you have done.
If you need help with your security then why not contact us to let us know?