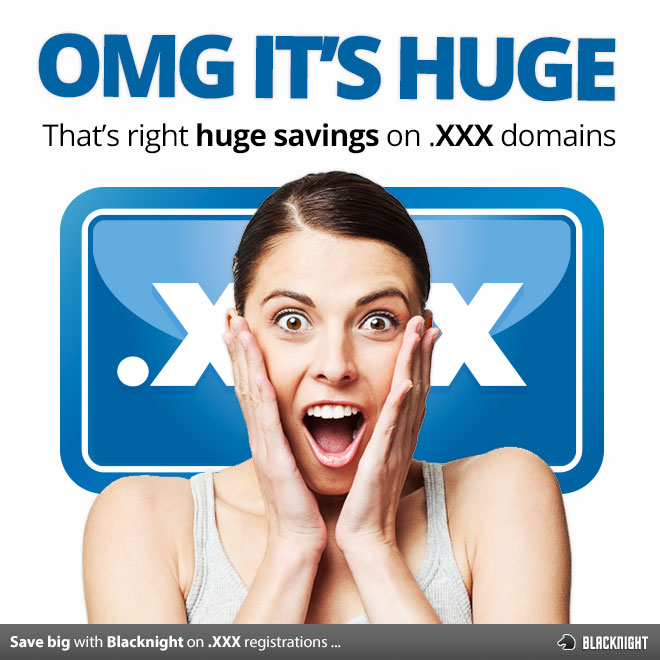 We love a special offer and we love being able to bring you BIG ones.
The temptation to make silly puns with this one is strong, so I'll cut to the chase ..
Register a .xxx domain name during the month of May and you'll get a HUGE saving.
We're only charging €8.95 (ex-VAT) per year for .xxx domain names throughout the month of May
Also – unlike most of our domain offers – this discount price applies to 1 to 10 year registration, so you can get your .xxx domain name for 10 years for the price you'd normally pay for one year.
Who qualifies?
Anyone who "self declares" as being part of the "adult community" can register a .xxx domain name.
You can find out more about the registry rules and how they validate you before putting a .xxx domain name live here.
So what are you waiting for?
NB: special promotional pricing is only available for new .xxx domain name registrations. Discounted pricing does NOT apply to renewals or transfers.