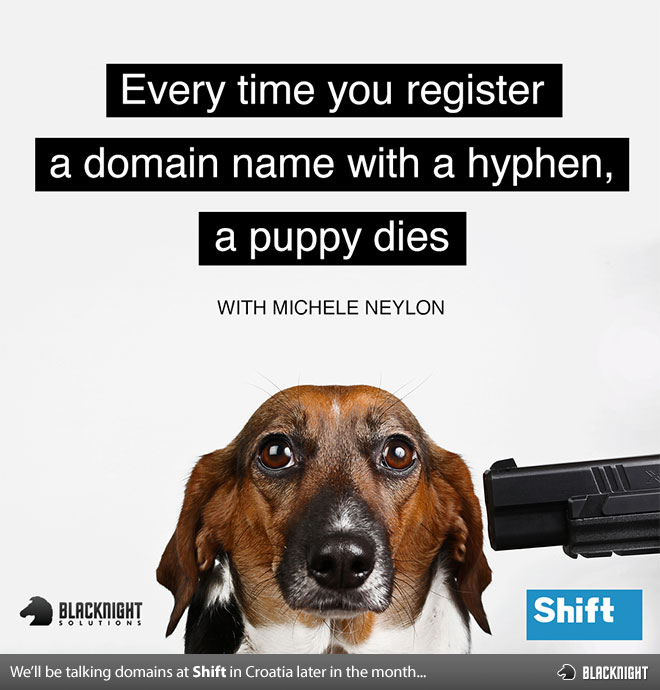 A couple of weeks ago I was fortunate enough to attend the Shift conference in Split, Croatia (sorry – I recycled the graphic from last month above!)
The event, which includes a startup competition, brings together startups from across central and eastern Europe, with speakers from the four corners of the globe.
I was speaking on the first day of the event about domain names, common mistakes and other related topics.
Here's the slide deck: