We all like hitting milestones, so when I learnt that the most recent Hosterstats report had to say about our recent growth I was delighted. Not only are we continuing to grow, but we've become the first Irish hosting provider to break the 100k site hosted mark.
Not only that, but we now host more sites and domains than the combined size of the Irish webosphere of 2005:
@shortword Blacknight now hosts more domains than the Irish web hosting industry hosted in 2005.

— John McCormac (@JMcCormac) July 11, 2012
That's pretty cool 🙂
But let's face it, pictures are so much easier to understand: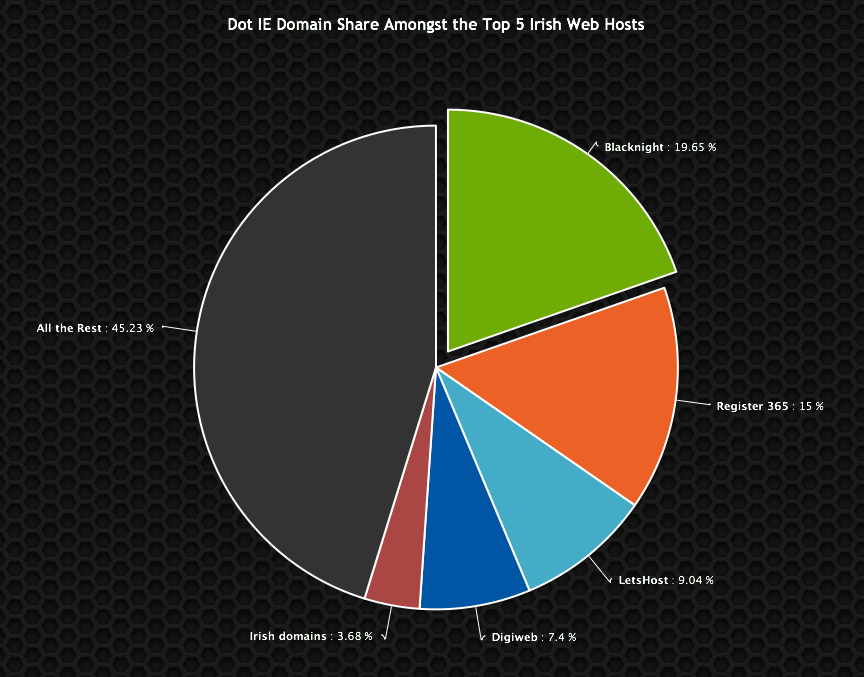 And what about all together ie. for other common domain extensions?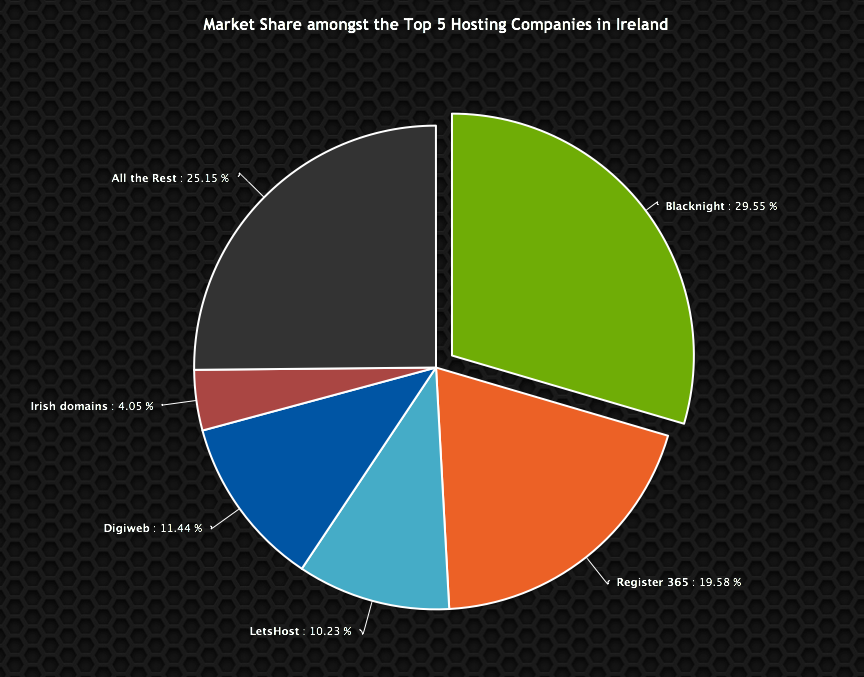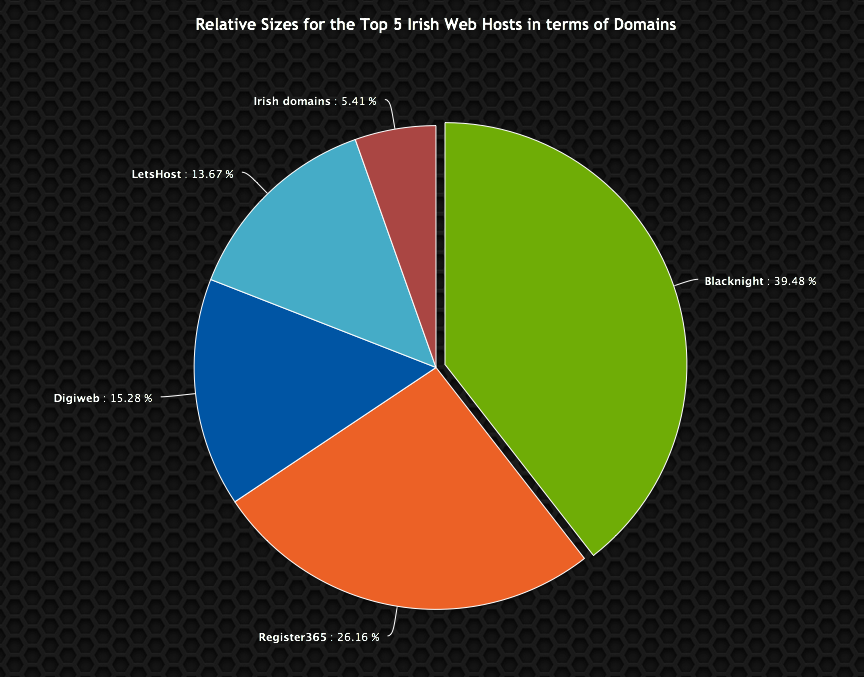 Carlow, July 16th 2012 – The July 2012 HosterStats are out and Blacknight continue to lead the pack in Irish hosting and domain registration.

According to the July 2012 Hosterstats (http://www.hosterstats.com) Hosted Domains Report, Blacknight (http://www.blacknight.com) is the first Irish hosting company to break the 100K mark in terms of domains hosted.

The registrar and hosting company, which is known for its innovation in the domain space serves 39% of the Irish market. Blacknight hosts more domains than any of its competitors.

Michele Neylon of Blacknight states: " We are very committed to serving the Irish market and are pleased with our July 2012 statistics. Our success comes from being tuned in to what our customers need and developing products and services they actually want."

In terms of the number of domains hosted, Blacknight is one of the top 200 hosting companies globally. Blacknight is also the largest Eurid registrar, and the only Irish ICANN accredited registrar.

Neylon continues: "2012 has been a great year for us. We've helped hundreds of Irish businesses get online through the Getting Business Online program, increased business and added new Cloud services. We are greatly looking forward to the evolution of the Irish Internet. "

Maintaining the largest share of the Irish hosting market is no easy feat, however Blacknight continues to focus on creating innovative products for their loyal customer base.

Blacknight's latest hosting product, No Fluff Cloud Hosting (https://cloudstore.blacknight.com/?tab=cloud-vm-fixed-starter-1716 ), utilises cloud based, virtual servers. Cloud Hosting offers options to suit even the most demanding needs and opportunity to wield complete control as well as the ability to back up, restore, reboot in seconds with one click.

For more information on Blacknight and their suite of hosting products, please visit http://www.blacknight.com

About Blacknight:
Blacknight are an Irish based, ICANN accredited domain registrar and hosting company. Recipients of several awards for their revolutionary use of social media, Blacknight are one of Europe's most cutting edge Internet companies. Blacknight constantly seek to lead the way by introducing innovative solutions for its client base and provide dedicated servers and colocation as well as a comprehensive range of Microsoft Windows and Linux based hosting plans and domain name registration services to business globally.