Following on from our previous posts about the auctions for short IE domain names, we reached out to IEDR staff to get more information to share.
So here we have a few screenshots of the what the auction system looks like.
The login screen will look something like this: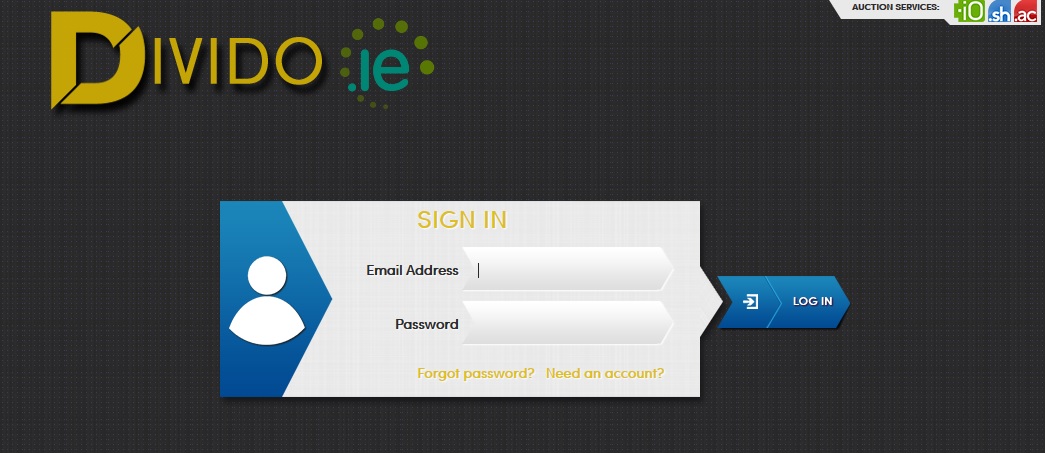 As previously mentioned, the login details will be sent to you directly by Divido.
Once you're logged in you should see something like this: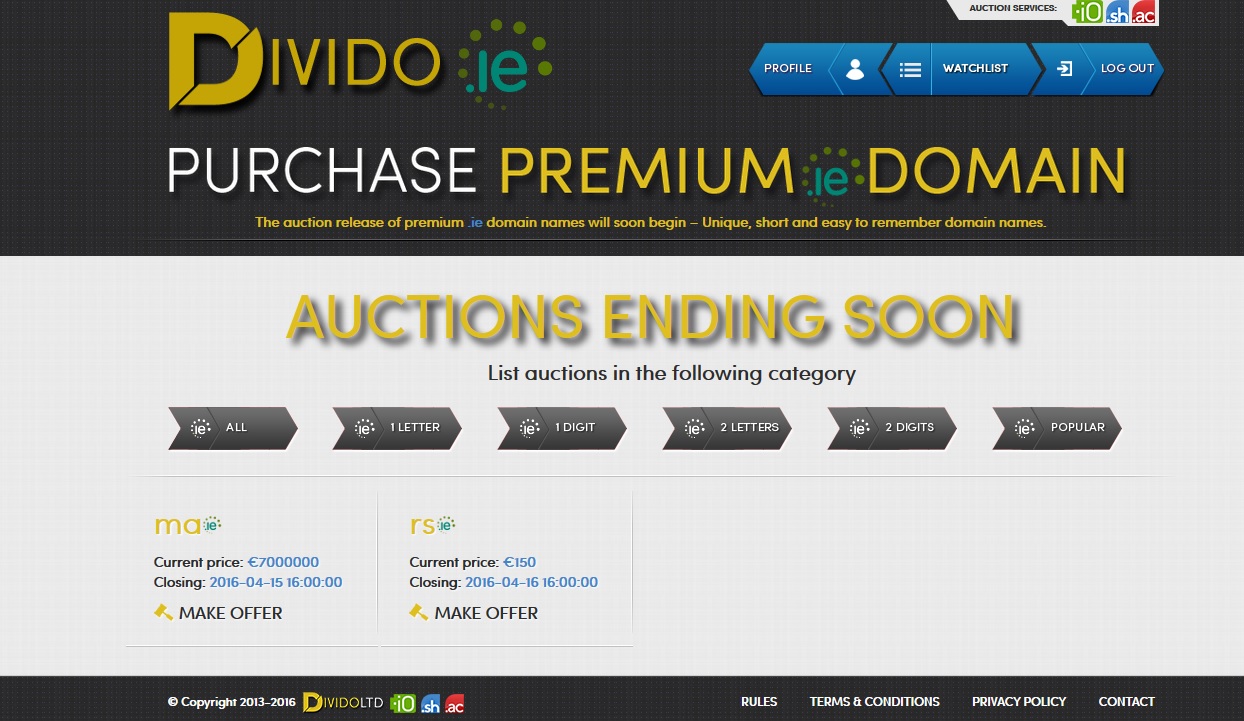 You'll be able to then place bids on the domains you qualify for: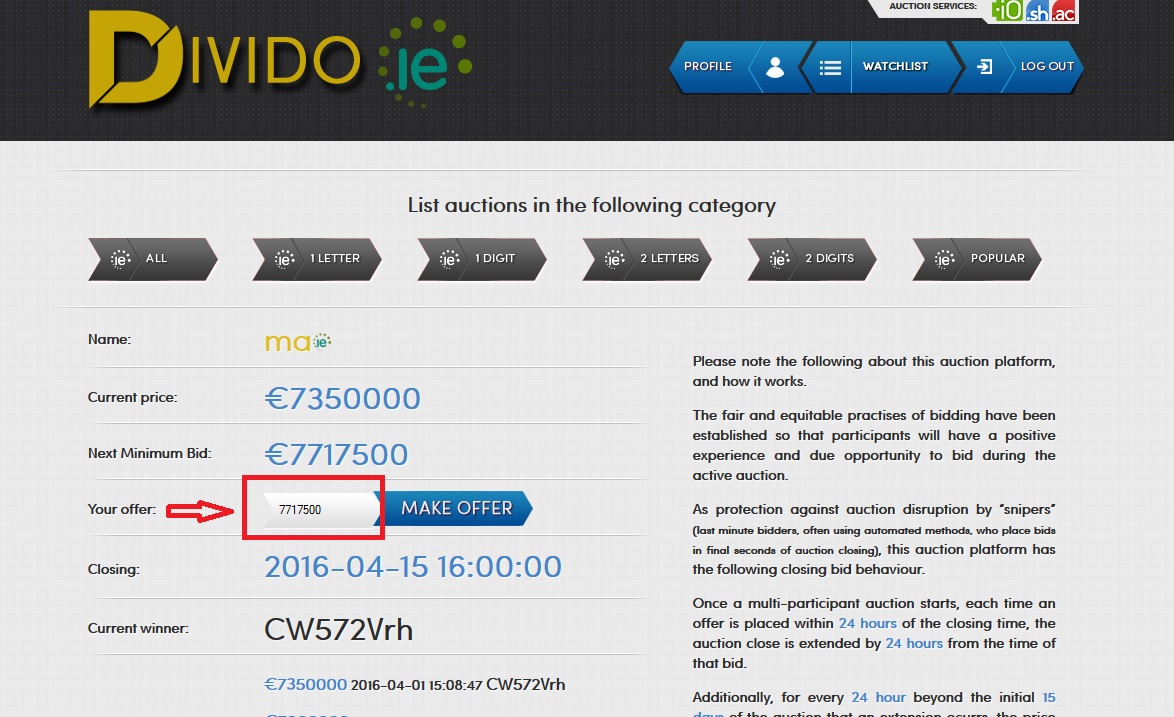 You'll be able to see who the highest bidder is on a screen like this one: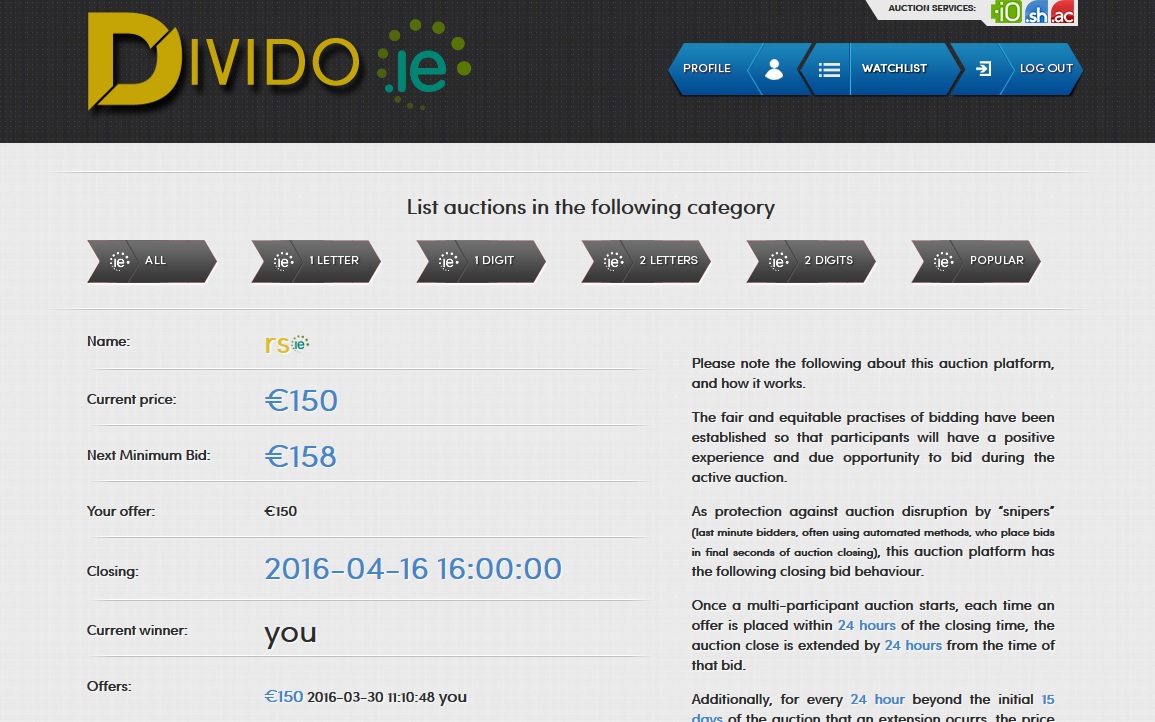 Please make sure to read all the instructions carefully. You should also keep an eye open for emails from the auction system notifying you about your bids and those of your competitor(s).
Best of luck!