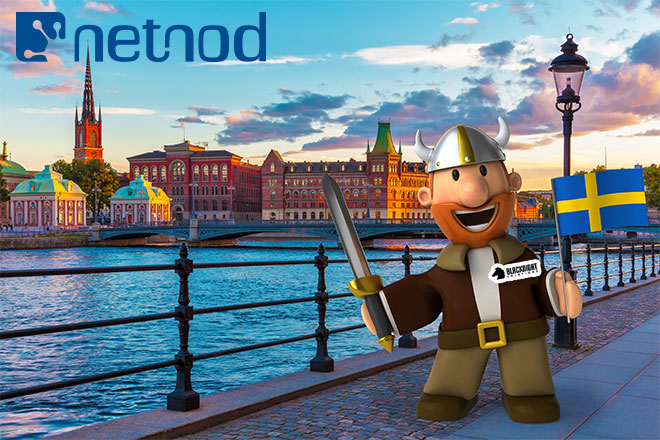 Next week is going to be quite a busy week!
As I mentioned yesterday, I'll be in Belgrade on Monday to speak on a panel at the Serbian domain event. On Tuesday afternoon I'll be speaking again, though this time it'll be in Stockholm at the NetNod spring meeting.
It's quite a contrast. Serbia vs Sweden and I'm really looking forward to both events.
At the Netnod event I'll be talking about new TLDs within the European context. As many of you know  the European market is big, diverse and very exciting. Also within Europe the country codes such as .de, .co.uk etc., perform pretty well, so how will the advent of new TLDs impact things?
What are the challenges we all face?
What are the opportunities?
I'll hope to address these and other topics – it should be fun 🙂
Here's the full release:
Blacknight CEO Michele Neylon will bring his new TLD expertise to the Netnod spring meeting.

Netnod is one of the leading infrastructure companies in Europe, and is known for being on the cutting edge of Internet technology. Netnod is a non-profit, neutral and independent Internet infrastructure organisation based in Sweden and is owned by the foundation TU-stiftelsen (Stiftelsen för Telematikens utveckling).

The Netnod spring meeting will take place in Stockholm, Sweden from Tuesday, March 11, 2014 through Wednesday March 12, 2014. The event will be held at Piperska Muren,

Scheelegatan 14

Stockholm.

Neylon will be giving a talk during the first day of the event on Tuesday March 11 at 15:30, titled: New TLDs – Challenges and Opportunities in Europe. As the force behind a leading European domain registrar, Neylon has first hand knowledge of what to expect during a TLD rollout from marketing to technical issues to policy pitfalls, end-user adoption and more.

"I have watched several existing TLDs emerge, enter the root and either thrive or wither," explains Neylon. "There is a lot of opportunity for New TLDs in Europe if they are handled correctly and we are properly prepared to utilise them. I am honored to be speaking at Netnod to help the community prepare to embrace new TLDs so that we may all benefit from this massive change."

Other session topics include "Human Rights and Internet Freedom", "CryptoParty Stockholm & "The Day We Fight Back", and "Gaming in a connected world". The 2-day event will culminate in a party at highly reputed restaurant in Stockholm, Lux Dag för Dag.

Netnod operates five Internet Exchange Points (IXPs) in six different cities in Sweden and Denmark, where Internet operators can connect and exchange traffic (peer). The Netnod IX has among the highest amount of traffic per peer in Europe and is fully IPv6 enabled. Netnod is also the proud operator of i.root-servers.net, one of the 13 logical DNS root name servers in the world. This service is provided as a public service to the Internet community at-large, as part of Netnods goal to work for the Good of the Internet.

For more information on the NetNod spring meeting, please visit: https://www.netnod.se/netnod-spring-meeting-2014 (https://www.netnod.se/netnod-spring-meeting-2014)

For more information on Blacknight and new TLDs, please visit http://www.blacknight.com (http://www.blacknight.com)