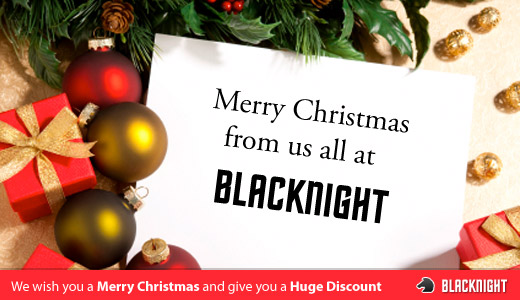 We don't do traditional cards very well here.
(Well that's not entirely true.. we do send out a few, but not that many.)
Let's face it, while the "thought" may "count" you can end up finishing Christmas week with a load of Christmas cards from people you barely know and while it's a nice idea it's probably not all that memorable. (At least that's my rather cynical take on it all .. )
So what about doing something at Christmas that would really have some kind of impact on our clients?
So here's what we've done.
If you order a one year .ie domain registration or transfer and use the promotion code "chrimbo" (lowercase, no caps or spacing) you will be able to walk away with a .ie domain for a mere €2.99 ex-VAT (or transfer an existing .ie domain from somewhere else)
There are a couple of limits to the offer:
The offer is only applicable to the first 99 orders with the coupon code
The offer will expire on December 23rd 2009 when the IEDR close for Christmas whether we've received 99 orders or not
The offer only applies to 1 year domain registrations OR transfers ie. you cannot use it to register a domain for 2 years
No we won't apply the discount if you haven't used the code, so please don't ask.
UPDATE: This offer is now over – it was completely sold out