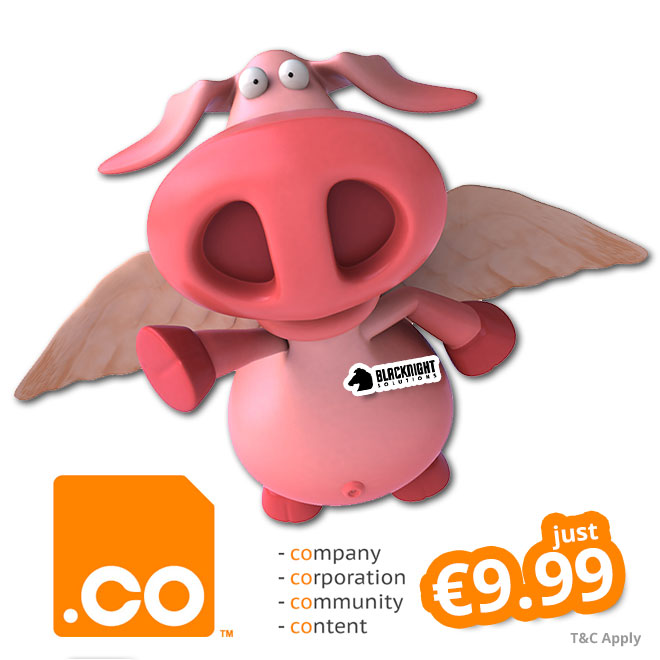 When you're starting out with your online venture you need to make sure that you've got a good domain name. The domain name is, in many ways, the cornerstone of your online business.
So why not give your business the kickstart it needs and grab a .co domain name?
DotCo domains are fast becoming the domain name of choice for startups with an ever growing list of companies either switching to a .co or launching products and services under .co
So what are we doing?
As one of the few companies in the world that is directly accredited with CoInternet (the guys behind .co) we're delighted to be able to offer a special discounted rate on .co domain name registrations.
We've slashed the price down to €9.99 (ex-VAT) for one year .co domain name registrations.
Want to save even more? If you buy hosting for one year you can also get some extra discounts and even qualify for a free .co domain name for the first year.
Any questions?
Let us know!