It's Tech Week 2019, and Blacknight is delighted to be helping out at the National Scratch Finals tomorrow at Kemmy Business School, University of Limerick.
Organised by the Irish Computer Society (ICS), Tech Week is Ireland's nationwide festival of technology aimed at students, parents and the public. It's made up of a range of classroom and community activities taking place across Ireland – in libraries, schools, community centres, and many other locations. These activities give students a chance to develop their interest in technology subjects, examine potential career prospects, learn new skills, be creative and, most importantly, have a lot of fun.
Developed at MIT, Scratch is a progamming environment designed to teach children the essentials of procedural programming, in a fun and engaging way. It uses a drag and drop environment in which programming constructs like loops and if-statements can be easily put together and arranged. It's like 'lego' for logic!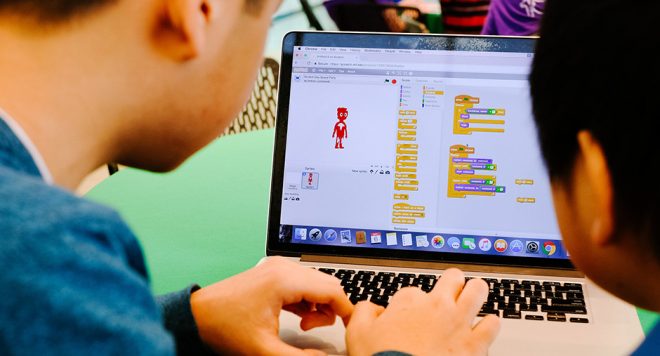 Scratch is used in every country in the world and available in more than 50 languages
Each month, approximately 1 million new people join the Scratch online community
Each day, more than 225K stories, games, and animations are created with Scratch
The Scratch community is 45 percent female
The ICS National Scratch Competition is open to students in primary and second level schools in Ireland, and to students attending after-school coding clubs such as Coderdojo. It culminates in the National Final, held during Tech Week each year.
I'll be joining others from the computer industry in Limerick tomorrow to help judge the final and choose the winners. I'm looking forward to seeing what some of our youngest and most imaginative coders come up with!