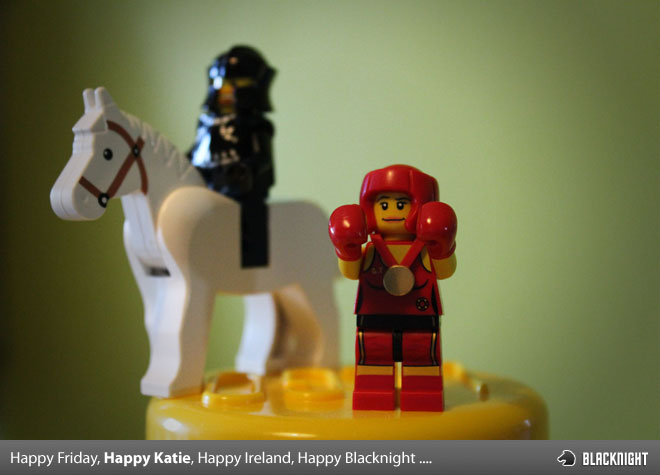 Well it's Friday so I think that immediately puts most people in a good mood. Couple that with the amazing win by Katie Taylor yesterday and you can't help but feel proud to be Irish.
So we've gone and done things the Blacknight way and want to say a huge congratulations to her and let's not forget about our other medal winner, Cian O'Connor, who won bronze in the Individual Jumping the other day.
It's been a good week for Irish sports and there's still more to come with Paddy Barnes securing at least bronze and more events today for Ireland but we're not a sports news blog so we'll end that there.
If you feel like being put in a good mood you can check out some of the Twitter reactions to Katie's win. It has been a good week and we're in a happy mood so why not celebrate a little.
So to celebrate we're going to end the week by starting a little competition.
First you'll be asking what the prize is.
It's a chance to win a free .co domain registration for 1 year.
We're already offering great pricing on .co domains and we're running a few specials on them you can find out more over on domainoffers.me and our other specials.
Second you'll ask how do you enter and it's easy enough.
As usual we put our own spin on things and we created the title image above, so Best Caption for the title graphic wins the free .co domain.
Simply leave your answer below in the comments to be in with a chance at winning. (no it's not a trick question and the best caption won't be "Happy Friday, Happy Katie, Happy Ireland, Happy Blacknight" )
We also talked about Katie Taylor's win in the latest Technology.ie podcast, so why not have a listen Technology.ie: Agree to Disagree [Podcast #39] ?
And we'll leave you with another small bit of silliness this Friday morning cus we're feeling on top of the … erm … Lego Head?