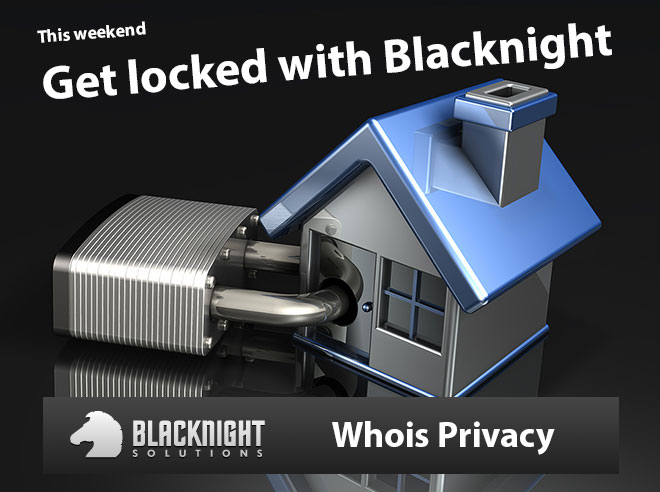 It's almost the weekend and we're just wondering if you're ready to get locked?
Protect your personal details by locking them up behind our Whois Privacy Service.
Silly attention grabbing titles aside one of the legal requirements when registering your domain is that you provide accurate address details. For a lot of people this means that your home address is exposed to the world and that's not always something that you want happening. With our whois privacy service you can protect these details for any of your .com or .net domains. You can read more on our previous blog post on whois privacy.
Whois privacy can currently be added to .com and .net domain names.
(Original Image: Your home is secure from Bigstock.)