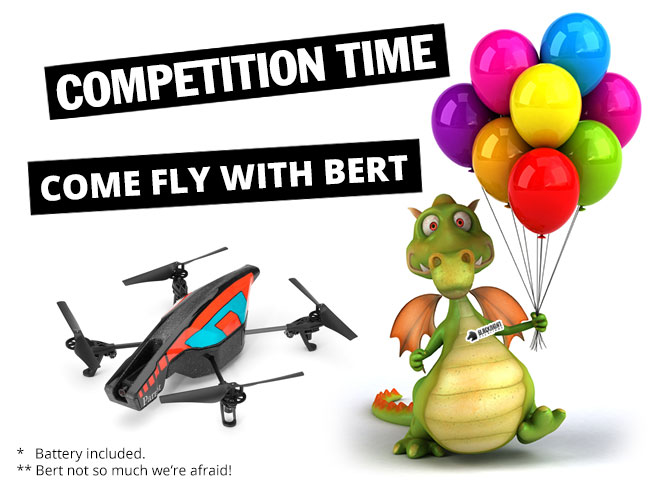 I might be the wrong (or right) side of 40, but I still love playing with "toys". The upside to working in the technology sector is that you can play with gadgets and gizmos and rationalise it as "work" 🙂
Have you seen some of the really cool videos floating around YouTube of cities as seen from the air?
I'm not sure if they were all made with the AR Drone, but some of them definitely were.
The AR.Drone is a really cool, but quite expensive, toy.
What does it do?
It's a radio controlled drone. What makes it different (and really cool) is that you can control it from your mobile device (think iPhone or iPad) and it also shoots high definition video.
Have a look at the video below to get an idea:
They're cool gadgets and a few of our staff have been eyeing them up for a while.
But we're not buying any for our staff!
Instead we've got one to give away.
How can you get it?
Very simple – follow the instructions on the widget below. You can enter every day and please encourage your friends to enter as well.
Do you need to buy anything to enter?
No. Though if you want to spend money with us we won't complain! 🙂
a Rafflecopter giveaway