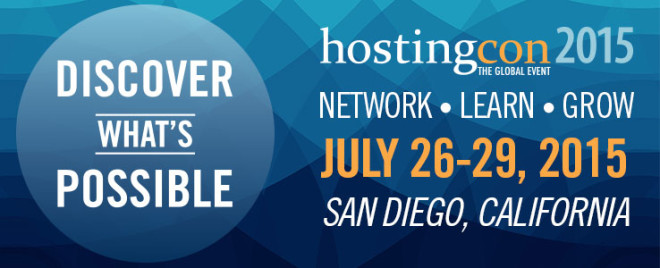 We'll be heading to San Diego, California for HostingCon Global again this year. It's a good opportunity for us to strengthen relationships with vendors and also to assess new products and services to add to our portfolio.
However, if the event was only about talking to vendors it might be a little dry. Throughout the week there's a good range of conference panels and sessions.
Similar to last year, I'll be speaking as well as attending.
This year I'll be speaking on a panel related to gender balance / equality in the hosting / technology industry. The session bears the rather provocative title of "How To Stop Your Office From Becoming A Woman's Battlefield".
The reality is that while women might represent over 51% of the workforce, they aren't as present in technology jobs as men.
Why is that?
What should companies be doing to address this?
Should you positively discriminate, and hire women instead of men because your company isn't diverse enough?
Is that an option? While it might be in a large city with a large pool of skilled workers, it might not be in smaller markets
The session, which is being held Monday at 1.30pm San Diego local time,  is being moderated by Hillary van der Meulen from the Internet Infrastructure Coalition  and will feature Kellie Green  (Odin),  Annie Dane (Digital Ocean) and Carolyn Herzog (Symantec).
It should be an interesting and provocative debate!