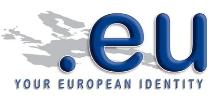 Just over 12 months ago the European TLD – .eu – was finally launched to the public (landrush) after several months of restricted releases for trademark holders etc.,
A large number of .eu domains were registered during the month of April 2006, so a large number will, naturally, be due for renewal this month.
If you want to hold onto your .eu domains then simply pay the renewal fees. If you do not pay the fees the domain(s) will not be renewed and someone else will be able to register them.
If you haven't got a .eu domain, then why not try for one today? At Blacknight our pricing is highly competitive – at a mere EURO 9.99 ex-VAT!