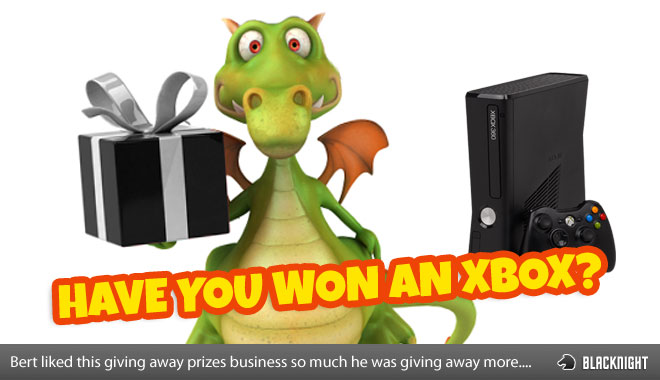 When we launched our Xbox 360 giveaway a couple of weeks ago we honestly did not know if people would be interested in it or not..We thought it would be fun, but would you?
Well you obviously were, as we've seen a lot of interest from people and received over 10 thousand entries!!! Now that took us by surprise.
So who was the lucky winner?
The winner was Alan B from Athlone. We've already contacted Alan to arrange shipping 🙂
So what about all the other people who entered and didn't win?
There's good news for them as well .. .. well sort of ..
We got our hands on another Xbox and Xbox Live Gold Membership so we'll be giving them away. It's a whole new giveaway, so we're starting off with a "clean slate", so all the previous entries are gone.
If you entered previously you can enter again.
And since people have been asking – it's open to anyone anywhere that we can ship the Xbox to.
Check out our Facebook page for details