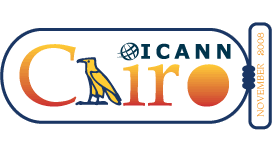 The next public
ICANN
meeting kicks off in
Cairo
on November 2nd.
So what's on the agenda this time round?
You can expect all the old classics to be on the agenda at some point, but the "star" this time round is going to be the much vaunted "new gTLDs".
In case you missed out ….
ICANN announced at the last meeting in Paris that it was going to "open things up", so there's been a lot of hype in the media (and elsewhere) about the introduction of all these "hundreds" of new domain extensions.
Of course the reality is that there won't as many domain extensions as people expect (I blame media spin for this one).
It won't be as cheap as people think.
And did I mention all the policy issues gTLD operators are going to have to face?
No matter.
It's still a positive move to see things opened up a bit more, so I'd expect there to be some very interesting stuff coming out of the meeting. Unfortunately I won't be attending this time, so I'll have to observe from a distance.
If you're interested in following the proceedings of an ICANN meeting then check out the public participation site