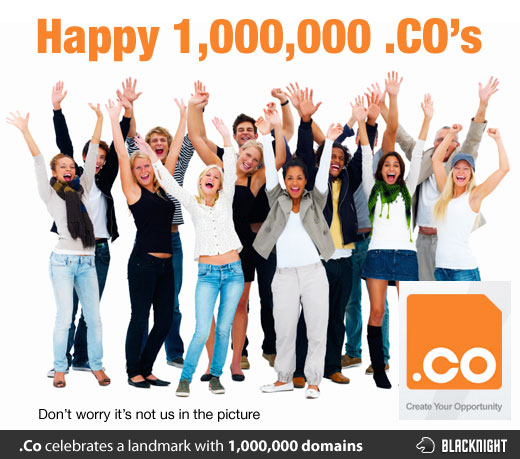 The .co story is pretty inspiring. In just over a year .co has managed to get domain registrations up to a very respectable number:
1 million
Over 1 million .co domain names have been registered
That is impressive.
If you want to get a .co domain name for your business or personal project then now is the time to do it, as we're offering a discounted rate on new .co domain name registrations!
Head on over to our site and you'll be able to get .co domain names for only €13.99 / year!