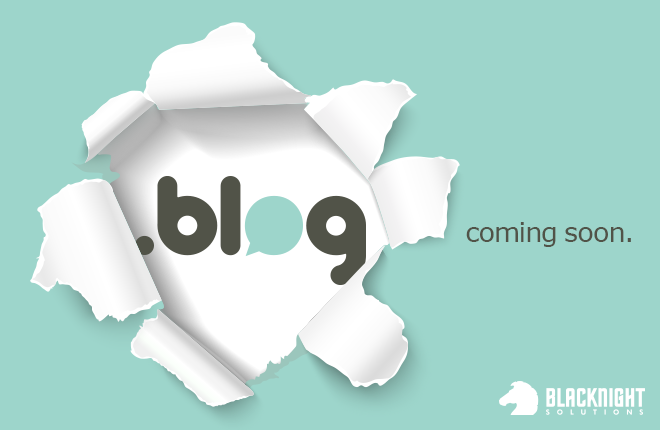 I started blogging over a decade ago (back in 2003). Back then blogging wasn't "sexy" or really "mainstream". But there was a very active blogging community out there.
Over the past 10 plus years I've continued to blog on a fairly regular basis. It started out as something purely personal, but over time it's become of equal importance to the company's online persona. And also over that time period blogging has become a lot more mainstream. These days a lot of the more reliable sources of information outside mainstream or "traditional" media are blogs, though we probably don't really view them as "blogs" these days as much as being part of the "media".
Blogging is important for me personally and for us as a company. I know from talking to people over the years that many view their personal (or business) blog as being a great way to get their ideas out there. So when I first heard that there was going to be a specific domain extension for blogs I was really excited. It made perfect sense to me. If you type in blacknight.blog into your address bar you're making a clear decision to navigate to the "Blacknight Blog". The type of content you're likely to find is included in the web address. I love this! It opens up so many opportunities.
As you can see from your address bar this blog has been "upgraded". For the past few years it has happily resided under the blacknight.com domain name and it will still be reachable there, however we're one of the first companies in the world to switch our corporate blog over to the .blog top level domain name. (What is a top level domain name? It's the bit on the right of the dot in a web address. )
I'm really excited about the launch of .blog domain names and am already working on a list of domains I want to register for my own (ab)use.
What about you?
Do you want to get a .blog domain name?
If you do, what would you use it for?
Let us know via the comments, though please don't tell us which domain you'd register!
.blog important dates:
Sunrise for trademark holders runs from August 18th until October 17th
Landrush runs from November 2nd to November 9
General Availability opens on November 21st 2016