Blacknight is excited to announce that we've sponsored the jerseys for the Carlow Town Camogie Under 16 Girls team – the first time the Carlow Town Hurling and Camogie club will be fielding an Under 16s Camogie team.
About the club:
Carlow Town Hurling and Camogie club was established in 1968 and today caters for over 400 boys and girls ranging in age from 5 – 17 years. The club is an integral part of the community of Carlow Town, providing essential recreational and social resources for our community.
"It's important to us to support ladies in sport in Ireland," said Blacknight CEO Michele Neylon. "Sport for women in this country is woefully underfunded, so we're happy to do our part to help fund it."
The Camogie section of the club was reformed in 2014. 2022 is the first time the club is fielding an under 16 Camogie team, and according to chairperson Pajo O'Brien, "we are extremely thankful to Blacknight Solutions for their generous sponsorship. 2022 will be a very momentous year for the Camogie section of our club as we field an under 16 team for the very first time. This team will proudly display the Blacknight Solutions logo on their jerseys. As a voluntary organisation, we rely heavily upon civic-minded corporate companies such as Blacknight Solutions to enable us to maintain and progress the ancient sport of hurling in our town"
The jerseys were unveiled to the team earlier this week at a meeting of the club. Aren't they lovely?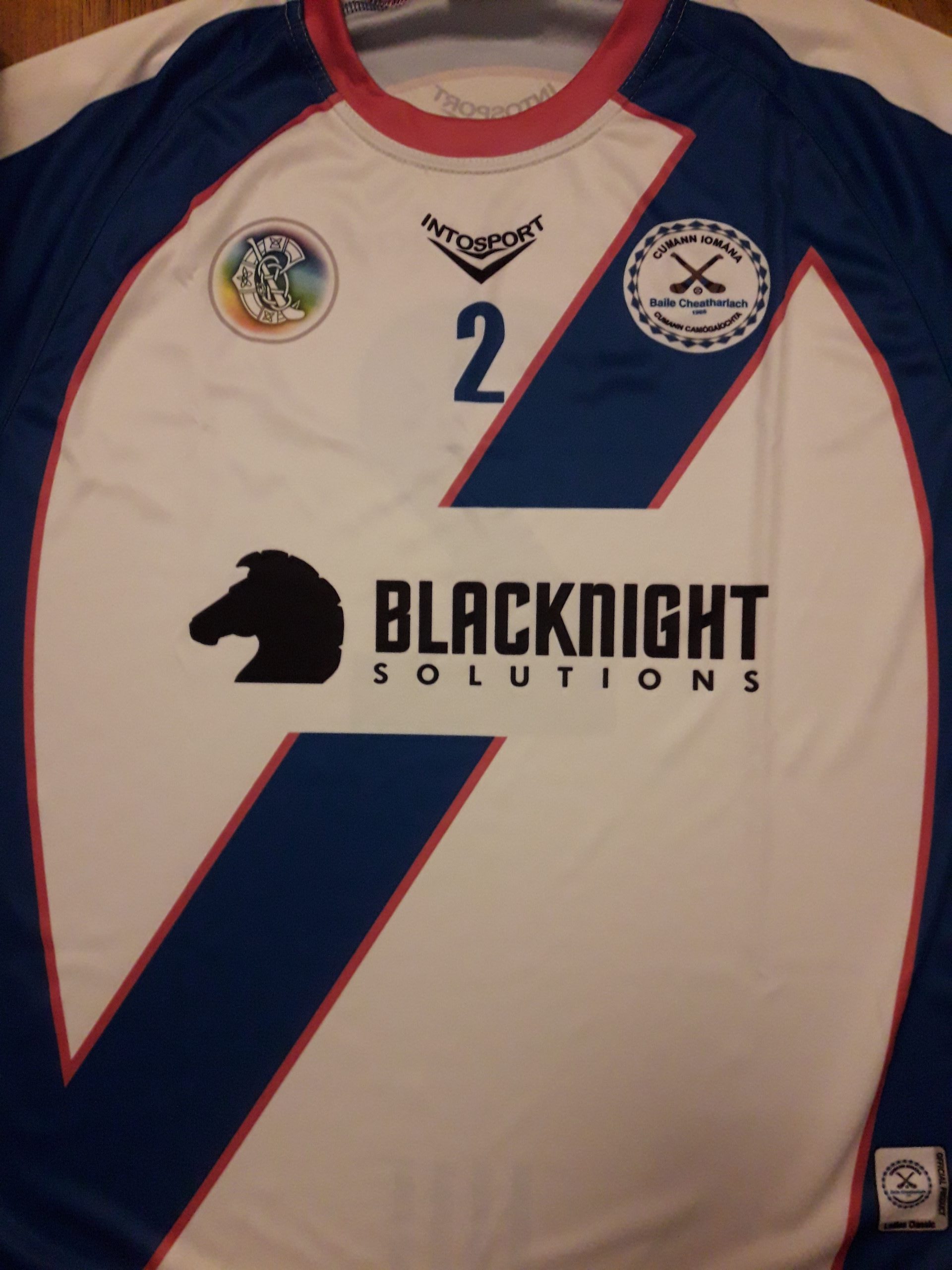 All of us at Blacknight wish the ladies a successful season!