As part of an ongoing initiative to help tech education in Ireland, Blacknight is proud to announce it has provided new tablets to Scoil Mhuire Lourdes, an all-girls primary school in Tullow (near Carlow).
The school came to us earlier this year with a need for new tablets that the girls were using to do things like learn programming. The problem was that the tablets they had were very old and desperately needed to be replaced. So, we decided to step in and provide them for the school.
"Girls' education and sport are woefully underfunded in this country," said Michele Neylon, CEO of Blacknight, "so we were happy to provide state of the art tablets to Scoil Mhuire Lourdes to ensure these girls get the exposure to technology they will need to succeed in Ireland's new digital service economy."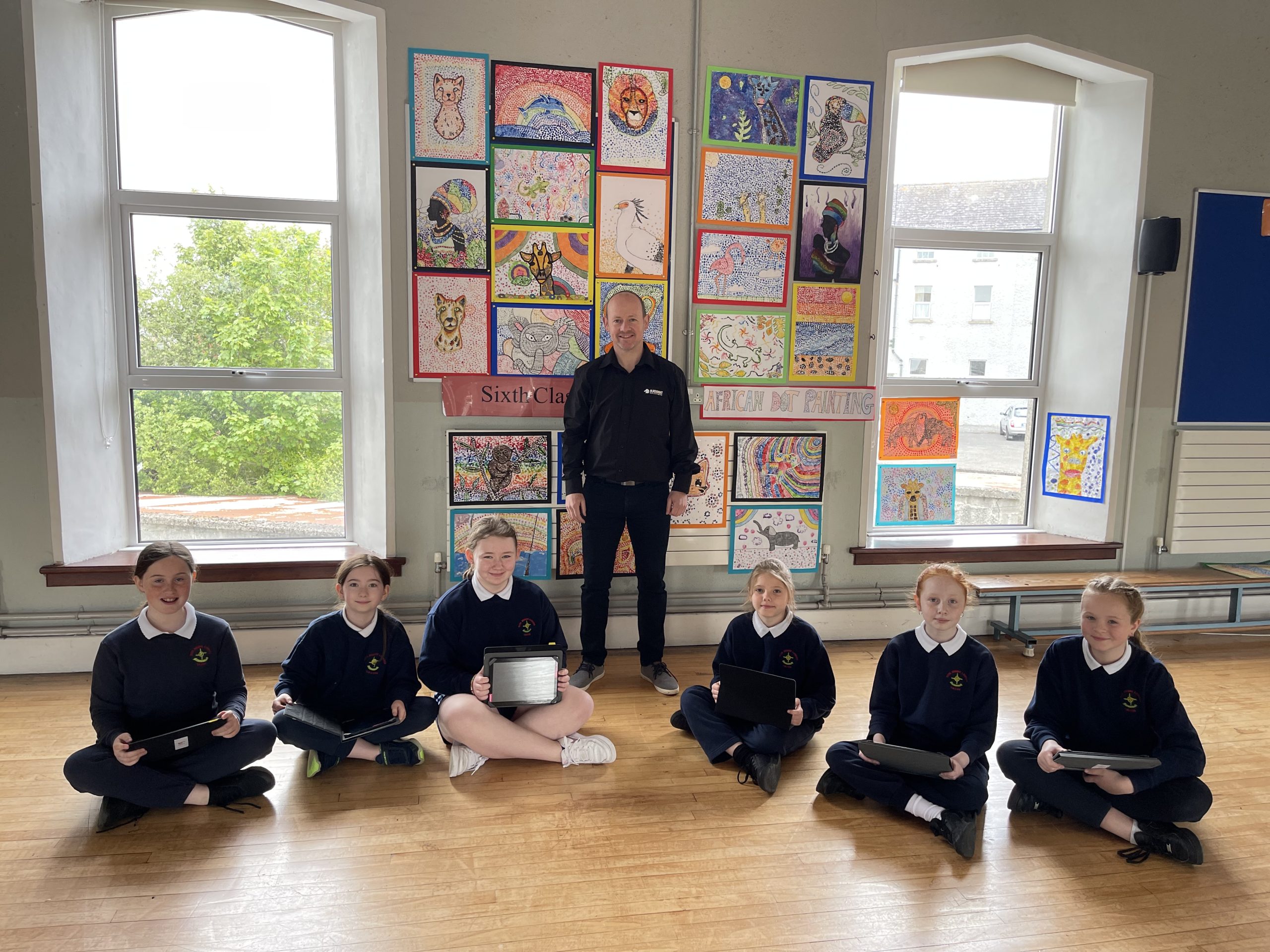 Recently, Alan O'Reilly, Blacknight's Customer Experience Manager, paid a visit to the school to see how the girls are getting on with the new tablets. They gave him a demo of what they've been up to.
"The students were doing Scratch with LEGO and the tablets have been a great help," said Alan. "So great to know the children are putting the tablets to good use and hopefully many students will go on to become developers."
Scoil Mhuire Lourdes is a full-stream all-girls catholic primary school. They have approximately 260 girls on roll. Their permanent teaching staff totals fourteen–ten mainstream class teachers, two support teachers, one EAL teacher, and an administrative Principal. Currently, they have one S.N.A employed by the D.E.S.