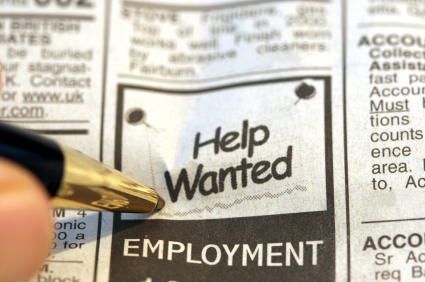 When I first setup Blacknight we were a very very very small operation without any staff, offices or anything else.
Nowadays we have a growing team and are constantly expanding.
Our offices are quite comfortable, though we're going to be extending them very soon.
We're currently looking for more staff to help us expand and grow and offer our clients quality service and support.
There are currently 4 positions open and it would be really nice if we could fill them.
On the technical side there are two roles.
One is technical support L1. In simple terms the L1 technical support role is the "frontline". You'd be dealing with our clients via email, phone and other methods (we're not using Livechat at present, but we may do…). It would be a junior position and in order to qualify you'd need to have a good balance of humour, patience and an interest in IT. You don't need to have a degree in IT. In fact you don't need a degree at all, though it would be helpful…
The other technical role is as "Data Centre Technician". I'll post the full job spec further down, but the basic outline is that you'd be working primarily in Dublin (Clondalkin and Park West) and liasing with clients and the rest of the team.
The other roles are on the sales team.
It's 2008. Ireland is part of the EU. It would be downright silly to not want to staff capable of communicating with our European neighbours. So we're looking for multilingual sales staff. The languages we'd be interested in would be (in no particular order): Spanish, French, German or Italian. However if you have other EU languages then do feel free to contact us.
The other sales role is "straight" sales.
Both sales roles are based in our offices in Carlow and the candidates would report directly to our sales manager.
So, without further ado, here are the details of the Data Centre Technician role:
Position: Data Centre Technician
The Data Centre Technician role would be suited to someone who has previously worked for a Data Centre/large corporate with 500+ server deployments. He/she reports to the Technical Director. This role will involve close co-operation with the deployment and sales teams regarding new/current and furture customer deployments.
Responsibilities associated with this role include, but are not limited to the following:
* Ensure that all Blacknight customer installs go smoothly and that there is ample space, power, hardware on site for each deployment; liase with hardware vendors regarding delivery of DC specific hardware; consistently strive for excellence.
* Provide hands and eyes support on-site when necessary during business hours
* Ensure that all customer subscribed services are setup within SLAs outlined in contracts.
* Plan and implement future developments, such as systems upgrades, using detailed plans and scheduled upgrade or implementation cycles
* Keep track of all deliveries to and from our two Dublin POPs.
* Support deployment of hardware, software, service, and maintenance of all information technology assets
* Assist in resolving systems outages out-of-hours through participation in an engineer call-out roster
Skills / Knowledge
* Basic knowledge of networking protocols (DNS/IPsec/POP3/SMTP and TCP/IP in mixed operating system environments)
* Experience managing Linux and other open-source operating systems ideal, scripting ability essential, experience with commercial Unix, such as Solaris, an advantage
* Cisco IOS experience, switch configuration and general Layer 2 topology awareness
* Hardware skills with Intel based servers from vendors such as Dell, HP and Intel.
* Meticulous care in deploying servers and all Blacknight, customer equipment and all network cabling.
* Attention to detail regarding keeping records up to date
* Disaster recovery planning/testing
* Hardware diagnostic skills would be desirable, be able to trouble shoot problems with servers to determine if a fault is software of hardware based and be able to use your own initiative to contact vendors for replacements where applicable
PERSONAL ATTRIBUTES:
* Excellent communication skills
* Must be forward thinking and have good planning skills
* Excellent troubleshooting, judgment, and decision-making skills
* High level of self-motivation and proven ability for self-study and learning on the job
* Flexible and dependable, On-call work and Out of hours duties may be required from time to time
* Team player
QUALIFICATIONS/ EXPERIENCE
* 1 year experience working in a similar role
Salary
* Negotiable, between € 23,000 and €27,500 plus benefits and depending on experience
If interested please send CV in RTF or PDF format with covering email to management@blacknight.com.
Recruitment agencies NOT welcome. Cold calls / emails from recruitment agencies in relation to these or any other vacancies will not be welcome and will be treated with contempt.