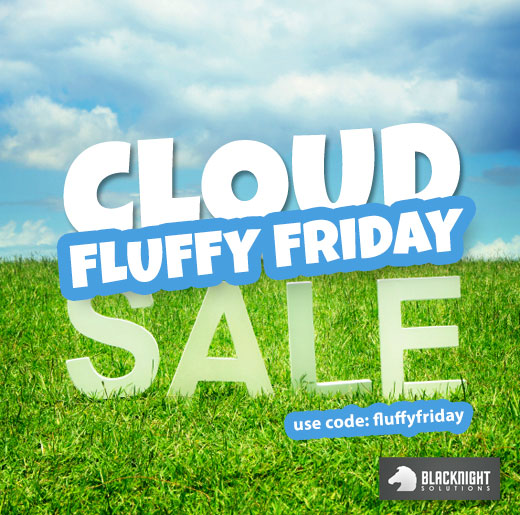 Black Friday might have been a US "thing", but we thought we'd join in too!
We're running a special discount offer on our new cloud hosting plans from today until Sunday night.
Use the coupon code: fluffyfriday (no quotes, lowercase, no spaces)
and get a 20% discount off your first order of cloud hosting.
With our new cloud hosting plans you can choose between a wide range of Linux distributions and configurations – and if you need to switch between them you can do so easily via the cloud hosting control panel.
Our cloud platform also offers a range of Jumpbox application server templates
And if you want Windows Server 2008 we've got that covered too.
Why choose us?
We're Ireland's leading hosting provider and Ireland's only ICANN accredited domain registrar.
We're members of RIPE and peer directly at Ireland's neutral internet exchange INEX
Want our other special offers and discounts? Make sure to check out our
current discounts
, follow us on
Twitter
,
Facebook
and
Google+
The small print: Discount is applicable to 1st billing period on any cloud hosting plan. No coupon => no discount. No exceptions. Coupon valid from Friday 25th November 2011 until Sunday 26th November 2011 ONLY