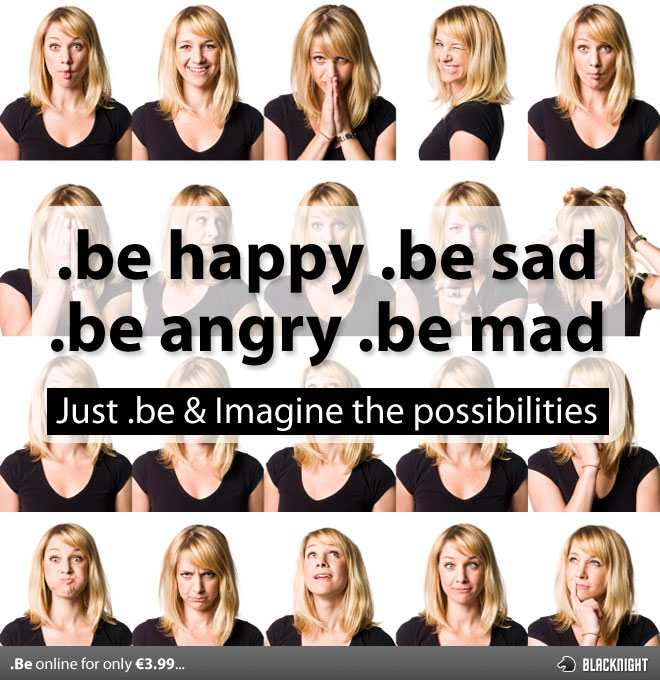 We haven't done any "silly" promotions for a while, so we're making up for lost time this week!
From now until the end of June July you'll be able to get a .be domain name for only €3.99 (registration or transfer)
What is .be?
Well it's the country code for Belgium – the country that brings you all the nice beer and chocolates and is also home to a lot of other nice things.. (I'm meant to be on a diet, so I won't talk about them!)
Of course "be" is also a very powerful word in the English language, so you can come up with some pretty slick "hacks" using "be".
So what are you waiting for? Go grab a .be domain name and be the way you want to be!
Edit – promotion extended until the end of July!