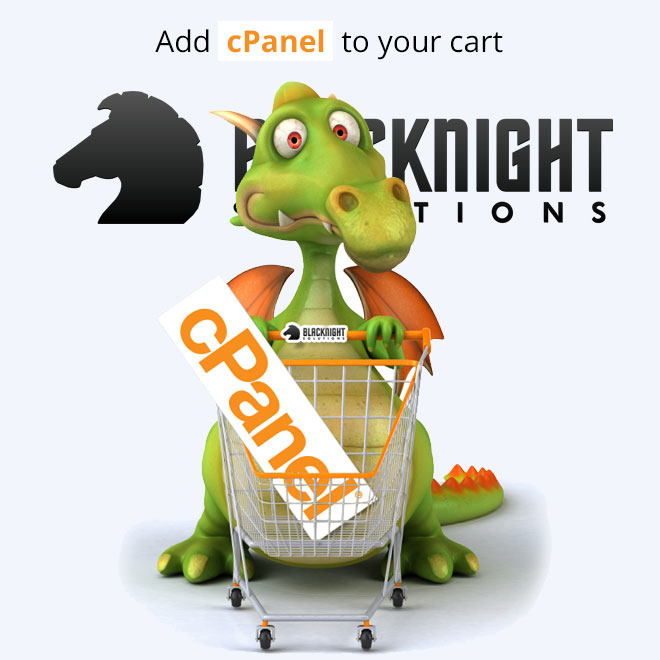 There's no point offering a service that nobody wants. Likewise, if a lot of people ask you to offer a service it's probably a good idea to listen to them. Both strategies are far from perfect. Apple has made a fortune by offering people products and services that they didn't know they wanted, but "listening" is important.
When we first started out over 10 years ago we only offered Linux hosting. We didn't have any Microsoft Windows servers. Not one.
However people asked us for Windows and we started offering it.
For the last few years people have asked us about cPanel. While we will probably never offer it on our "shared" hosting plans, we wanted to offer the option for our VPS and dedicated server clients. However there are so many other products and services on our "roadmap" that getting everything sorted out with cPanel took us a lot longer than I'd have liked. (Admittedly a lot of the delays were my own fault!)
So a few weeks ago we finally got cPanel added to our cloud VPS offerings (on Linux only, as cPanel is Linux only). We will continue to offer Plesk, but being able to offer people the choice between cPanel and Plesk makes sense. And to help people get to grips with cPanel we've also added a load of video tutorials over on our YouTube channel.
What's next on our roadmap? I'm not 100% sure – there's a lot of "stuff" in the pipeline, so it'll be down to what we can get ready first
In the meantime here's the official release about cPanel:
Blacknight Announce Addition of cPanel
Customers may now choose between multiple control panel providers

Leading Irish domain registrar and hosting company Blacknight (http://www.blacknight.com/) announce the addition of cPanel to their suite of award winning online services.

cPanel is a graphical web-based control panel that helps users quickly and easily manage their websites and hosting account. The perks of cPanel are that it allows complete control over a vast amount of functions as well as streamlining the creation of databases, management of website files and setting up email accounts and auto responders.

Blacknight currently offer Plesk but have added cPanel to their stable of services for customers who may be more comfortable with that interface. Blacknight CEO Michele Neylon explains: "We're delighted to be able to offer our clients the choice between cPanel and Plesk. We know that many of our clients like cPanel so we listened and now offer it with cloud VPS servers and dedicated servers."

cPanel was created to give server and website owners control over their properties and now Blacknight customers can choose to manage cloud server accounts with cPanel and WHM. The cPanel & WHM software package is an easy-to-use control panel that gives resellers, and the website owners they serve, the ability to quickly and easily manage their cloud machine and websites. Customers will see the cPanel interface they know and are used to.

For those unfamiliar with cPanel, Blacknight have added new cPanel video tutorials to their revamped Blacknight YouTube Channel (http://www.blacknight.tv) . Neylon continues: "While we are committed to providing the newest, shiniest technology to our customers, we also want them to be confident in interacting with these products. To assist on that front we have packed our YouTube channel full of tutorials and other useful, fun videos to help our customers get the most out of their online experience."
The introduction of cPanel is the latest addition from Ireland's number one domain registrar and hosting company. Blacknight plans to continue to roll out additions and upgrades through the end of the year.
Visit the Blacknight cloudstore (http://www.blacknight.com/cloud-hosting.html)  today to get up and running with a Blacknight cPanel install.

To learn more about the full collection of Blacknight cloud products and accessories, please visit http://www.blacknight.com