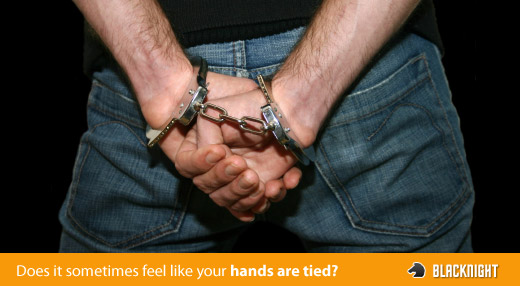 Domain transfers shouldn't be a "big deal".
It should be quite easy.
A registrant (ie. you) should be able to switch the billing of their domain name(s) from one registrar (or reseller) to another quite painlessly.
As long as you aren't a criminal it should be a simple and accessible process.
Unfortunately the reality remains that domain transfers are still a cause of pain for a minority of registrants due to some registrars and resellers employing highly suspect business practices.
We have yet again received reports of registrants being charged "release" fees, which are sometimes disguised as "administrative" fees.
Let's set a few facts straight
If the domain(s) are registered to you properly ie. your correct contact details are in WHOIS then you are entitled to move the domain(s) to a new registrar unless certain circumstances are true. (ie. newly registered domains, fraudulent orders that sort of thing)
So what is reality?
For .ie domain names – unless the domain has a status of "locked" in WHOIS the registrant / domain holder can simply go to a new registrar and request a transfer.
For .eu domain names – it's pretty much the same process
For .com domain names – you need to get the domain unlocked as well as getting an EPP key. Most ICANN accredited registrars will provide this almost immediately at no cost.
However you may run into issues with some of their resellers.
If you do you can report them to ICANN here.
Just so it's clear – we respect these concepts as well. If you want to move a domain away from us you can.