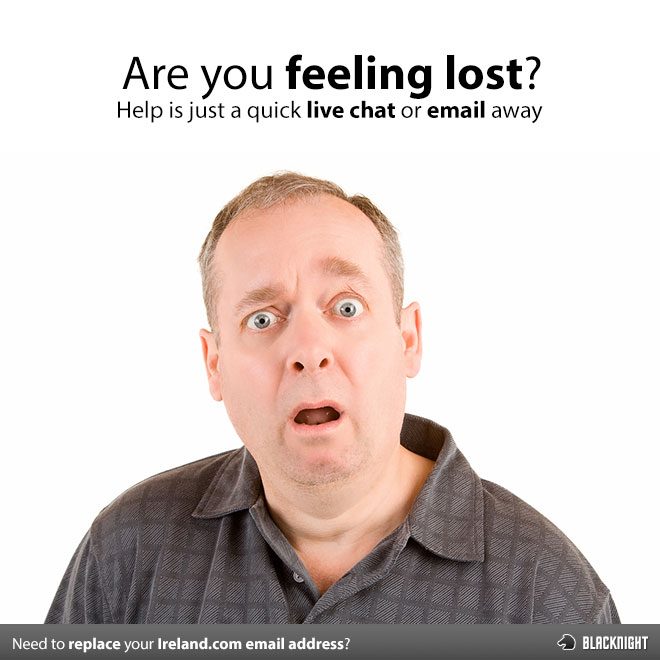 Ireland.com will be shutting down their email service in a few days time.
If you have an @ireland.com email address you will need to find an alternative solution.
So what are your options?
Well you could simply switch to another free email service. There's plenty of them out there to choose from, but if you value your email why not spend a little money on it?
The dangers of using a free service is when you start to rely on that service and it decides to go away. In this case it's an email service. You may now find yourself having to update your website / business cards / signage and who knows what else. Take control by getting your own domain name. With your own domain name you're always in control and you decide on how many emails you need whether it's personal or more generic sales@ type email addresses.
If you were using the ireland.com email for your personal communications then why not get your very own personal domain name?
We'd recommend a .me domain name for personal use. You might not be able to get firstname.me (unless you've got a rather "uncommon" first name), but you could get something pretty close. Not sure what's available? Then why don't you check out our personal domain name generator?
Maybe you don't want a "personal" domain – maybe you want something more "business like"?
You can choose between some great domain extensions like .co, which is short, catchy and a good alternative to a .com
Or how about a .biz domain? "Biz" means "business"!
Not happy with any of those? There's plenty of other domain name extensions that you can choose from (and more on the way in the next couple of years!)
But of course a domain name by itself isn't going to be of much use to you ..
You need to get email services ..
So what are your email hosting options?
All our standard hosting plans come with free email included and if you signup for an annual hosting plan you can save BIG on the bundle of domain + hosting. For example, an annual Minimus hosting plan would get you a .me for a mere 4.99, while a Maximus (our biggest hosting plan) would give you the domain name for free! And we've got similar bundle offers on both .co and .ie domain names.
Of course if you're using email for business then you'll want a business grade email service, which is why we offer business email plans powered by Microsoft Exchange. It works really well on desktop (using Outlook), web (Outlook Web Access) or mobile. And if you're a Blackberry user we even offer options for that too!
Just remember – if you don't setup an alternative to your @ireland.com email before the November 7th deadline you will be without email. You'll still be able to access your data until December 8th, but you should act now, if you haven't already, to get a new email service.
(Original image: Surprised from Big Stock)