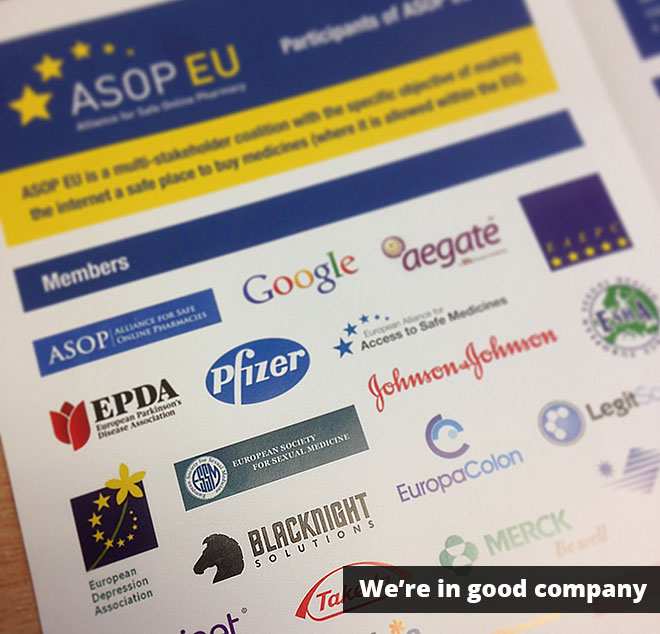 Earlier this week the Alliance for Safe Online Pharmacy met in Dublin at Google's EMEA HQ.
I've been involved with the ASOP.eu for the last year or so and also sit on the steering committee.
What's it all about?
Essentially it's all about patient health and safety.
I love the internet, as everyone knows, but I recognise there is a "darker" side to it.
Companies such as ourselves and others are not directly involved in the pharmaceutical industry, but we often act as "intermediaries", often without our knowledge. Criminals use and often abuse our services to break the law. In the case of prescription medicines it's most definitely not a "victimless crime". People can die.
I gave a presentation on this topic during the RIPE meeting in Dublin earlier this year which outlines some of the issues and gives some insights:
You might notice that one of the slides is blank. This is because originally I'd embedded a video – warning it might upset or disgust you:
As a registrar and hosting provider we don't want our services or our network to be "enablers" of crime, so we've partnered with Legitscript who specialise in this area and take action based on their reports to us.
I firmly believe that if companies such as ourselves act responsibly then there is less reason for government regulation and hopefully other providers in Europe will agree and get involved. The last thing we want or need is for government to get involved and start regulating us.