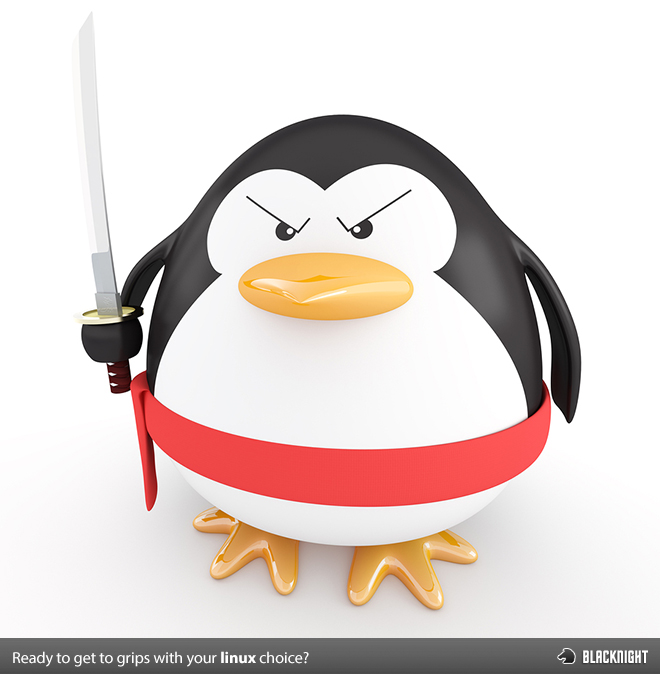 We offer a very wide range of Linux templates on our cloud hosting plans.
If you're a hardcore Linux geek you probably already have your favourite flavour. You'll know which one you want (and this article probably isn't for you!)
But what about the rest of you?
Which version of Linux should you choose?
Why choose one over another?
It's not an easy question to answer, but we'll try to answer it.
First off.. a little about you…
How comfortable are you with Linux and servers?
You don't need to be a "hardcore geek" to manage a server, but unless you get your hands a little "dirty" then you really need to choose an option that comes with a control panel, such as Plesk.
A question to ask yourself might be "Can I connect to a server via SSH and check logs and start/stop services etc?" if the answer is No then a control panel is certainly the best option and enhanced support is also strongly recommended.
What are you going to be using the cloud server for? Will it be for a single website, or will it be for multiple sites?
If multiple sites then Cloud Linux offers improved server reliability and up-time by allowing each site to access a limited amount of server resources.
Do you need to give access to non-technical users?
Then Plesk is probably the best option again as it will allow non technical users to access a Control Panel.
Can I change my mind if I find my chosen flavour isn't to my liking?
Yes absolutely, you can rebuild the machine at any time with a different "template", just remember to backup any data you have stored on the VM!
What about the Jumpbox templates are the suitable for me?
The Jumpbox templates offer a simplistic approach to specific requirement, e.g. Jumpbox with Joomla or WordPress offer a quick and simple way to get a site online, however there are many drawbacks from this approach such as updating the application can't be done in place and requires an export of data, rebuild VM and then import of data. Unless you know the restrictions of Jumpbox templates and are happy to work then Jumpbox may not be the best option  for you.
I'm still confused what do you usually recommend to people who aren't sure which template to choose?
Centos 6 with Plesk 11 is one of the most popular templates which offers a user-friendly control panel and is a good starting point.
If you have any questions please let us know!