For the day that's in it we thought we'd have a little bit of fun and many thanks to Derek for the idea, Stephen for putting it together and Phil for the invaluable feedback.
You may not know it but we turned 10 earlier this year.
So if you're looking to save with a great discount on shared hosting whether it's for a new project or renewing your hosting you can save with our special coupon code "timeywimey"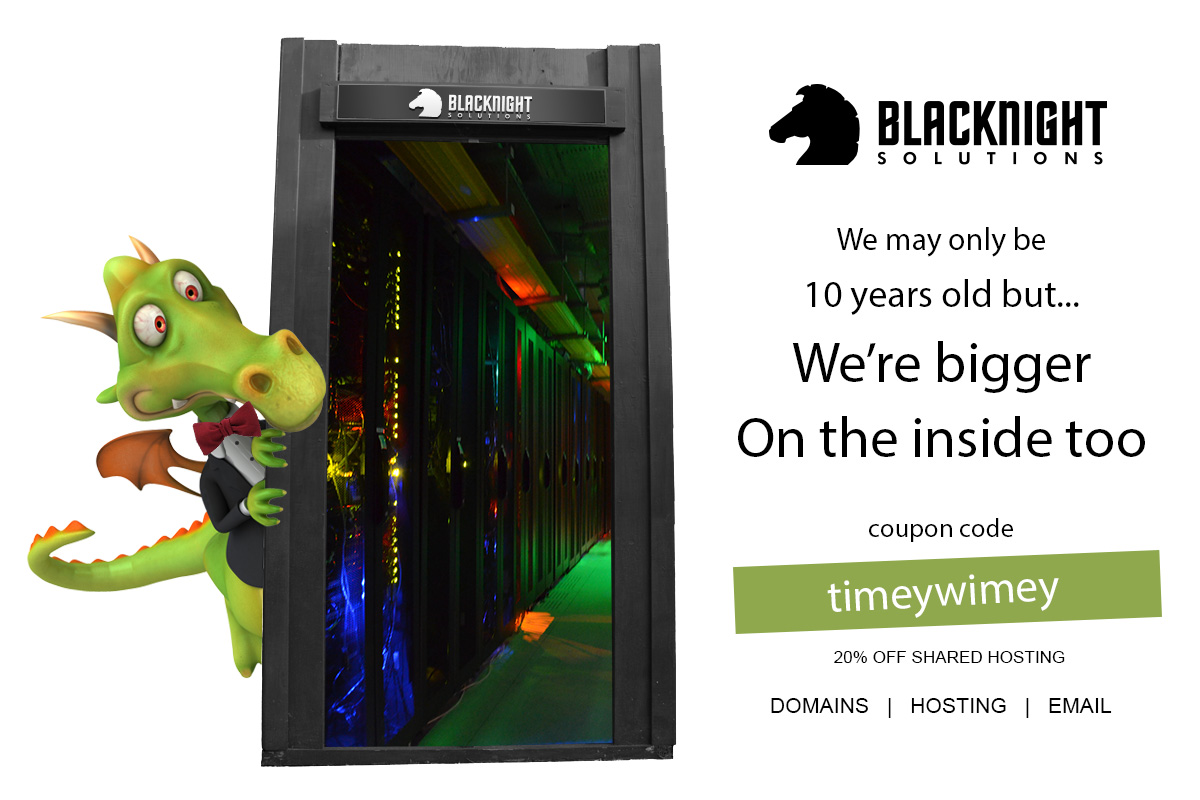 So what are you waiting for, head on over to our shared hosting page on blacknight.com and don't forget to use the coupon timeywimey at checkout.