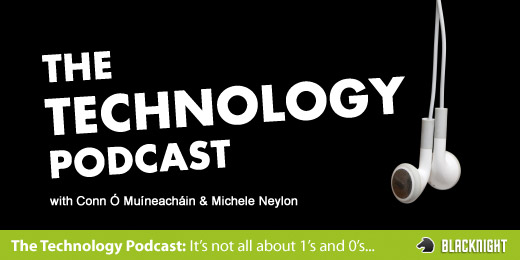 We're probably a little bit late to the party with this one, but we've finally launched our podcast.
Since it's not just about us and our products and services we're running it over on Technology.ie
Conn Ó Muíneacháin from Edgecast Media has been podcasting for years and is a trusted member of the community, so when we were thinking about doing this I turned to him for advice and services.
He's going to have his work cut out "herding" me 🙂
Plans are to try and put out one episode per week, but we'll see how that goes ie. if everyone hates the show then maybe we'll pull the plug on it!
There'll be more details about it all over on the podcast site, but basically we plan to get a few guests on to to the show to talk about a variety of technology and Internet related topics. Some of it's probably going to be very very geeky, but maybe not all of it ..
Please let us know what you think!