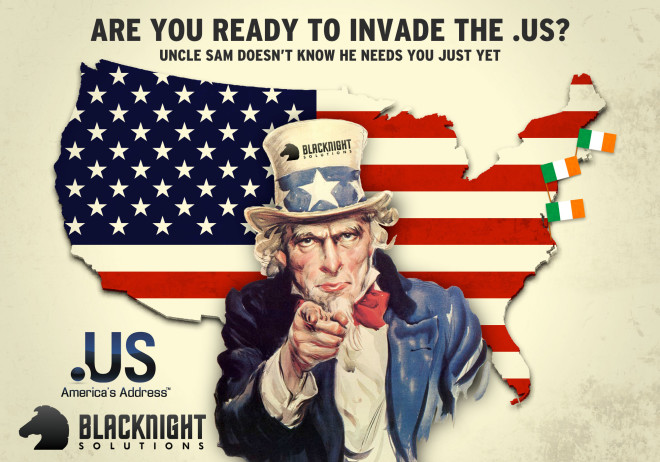 The internet is global, but it's also local. What do I mean?
If you're an Irish business you probably have a .ie domain name. If you're based in the UK then you probably have a co.uk website.
Why?
Because people expect you to and they know and trust the concept of "local". If you want to find the UK branch of Sony, for example, you'd expect to find it under sony.co.uk. Based in Ireland, you'd want the content from sony.ie and if you're in the US then .. yes, you'd want to check out sony.us.
So what about the US market? Did you know they have their own country code? (Hint: it's NOT .com!)
Logically the US has .us (simple, isn't it?)
If you're a business that sells into the US (and isn't doing anything silly like breaking the law) then you can qualify to register a .us domain name.
Like a lot of country code domain name extensions, the .us domain registry has some specific "nexus requirements". However they're not subjective and if you do business with the US you can qualify:
Nexus Category 3
A foreign entity or organization that has a bona fide presence in the United States of America or any of its possessions or territories.

Applicant must state country of citizenship.
Applicant must also (1) regularly engage in lawful activities (sales of goods or services or other business, commercial or non-commercial including not-for-profit activities) in the United States; or (2) maintain an office or other property within the United States.

Category 3 Nexus Certification

Prospective Registrants will certify compliance with Category 3 Nexus based upon substantial lawful contacts with, or lawful activities in, the United States.

Factors that should be considered in determining whether an entity or organization has a bona fide presence in the United States shall include, without limitation, whether such prospective usTLD domain name Registrant:

Regularly performs lawful activities within the United States related to the purposes for which the entity or organization is constituted (e.g., selling goods or providing services to customers, conducting regular training activities, attending conferences), provided such activities are not conducted solely or primarily to permit it to register for a usTLD domain name and are lawful under the laws and regulations of the United States and satisfy policies for the usTLD, including policies approved and/or mandated by the DoC;
Maintains an office or other facility in the United States for a lawful business, noncommercial, educational or governmental purpose, and not solely or primarily to permit it to register for a usTLD domain name.
So what are you waiting for? Register a .us domain name today for your online business.