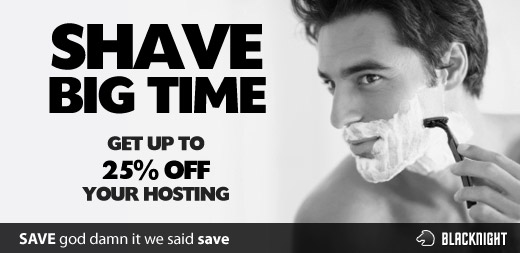 Shave on hosting.. I mean, save on hosting .. oh you know what I mean!
Anyway …
We're running some really generous discounts and offers on domains and hosting from now until the end of February 2011. They tie in to the entire Valentine's day theme, but a discount is a discount is a discount, so I'm sure nobody will mind!
Use the coupon code:
valentine2011
And get 25% OFF any Windows OR Linux shared hosting plan (ie. Minimus , Medius or Maximus).
You can also make BIG s(h)avings on domains, with IE domains for only €14.99, .me for €5.99. and .eu for only €4.99
As usual .. no coupon code – no discount.
Offer expires 28th February 2011
Offer cannot be combined with other offers
Want all our domain and hosting offers? Check out DomainOffers.me