We're adding a new security feature to our systems this week which will make your account login more secure.
What is it?
We're adding two step verification as an option for all user accounts. So to login you'll need your username, your password AND the randomly generated code from your authenticator app.
What does this mean?
This helps to make your account more secure by adding an extra layer of security
What do I need to enable it?
A Blacknight account
Your account login details
A smart phone

a mobile app for 2 factor authentication / 2 step verification eg. Google authenticator, Authy or similar.
How do I set it up?
If two step verification isn't enabled on your account you'll see a screen like this one: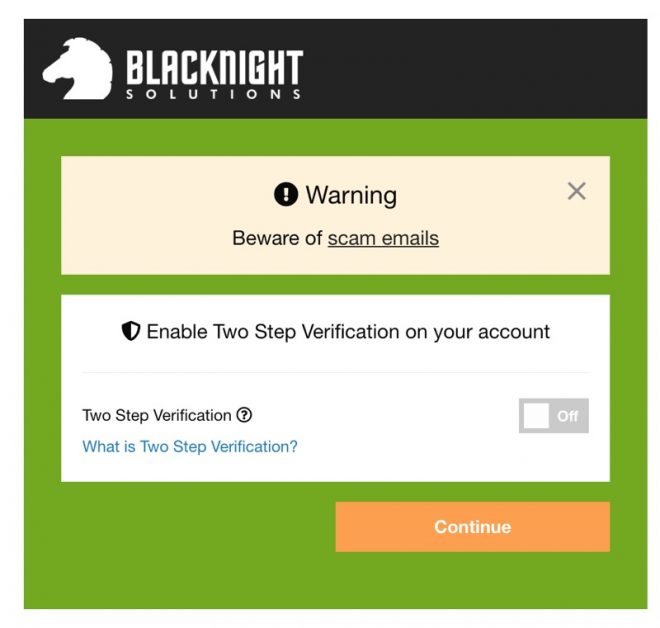 To turn it on just click the button.
The system will guide you through a fairly simple process for getting setup which we've outlined here.
Who should turn on this extra security feature?
We'd recommend all users to add it to their account.
NB: While this new feature adds an extra layer of security for your account it is NOT a "silver bullet". Make sure that you don't share your account login details with others and use a secure password always.
And that's it!