We'll try to keep this short and to the point.
Over the last few days there have been a number of phishing attacks targeting us and our clients.
The emails we've seen look similar to this one: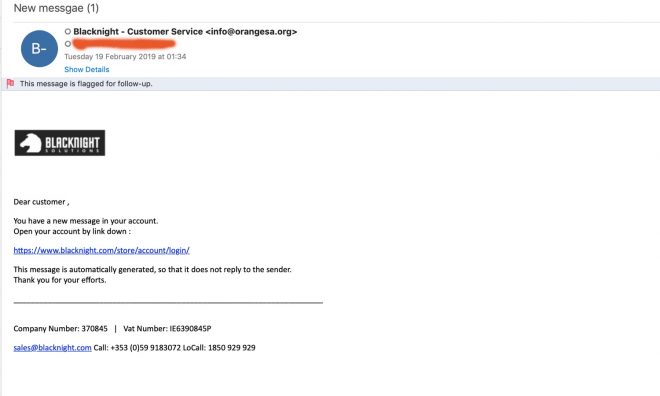 We obviously did NOT send this email and we generally do not send people emails saying there's a "message in their account".
The login URL that appears in the emails looks like it's legit, as it appears to point to our website. In reality the hyperlink behind it is pointing to one of several sites that have been setup to capture people's account details.
We have been working to get the phishing sites disabled, but some of them are still accessible.
If you get this email or have got it please delete it.
If you need any assistance please contact our customer service team.