"Oh Mary, this London's a wonderful sight
With the people all working by day and by night" – Percy French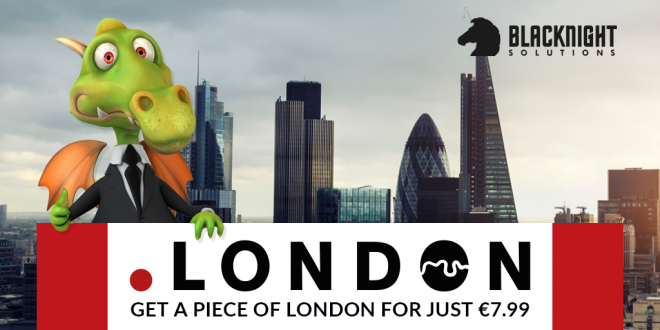 London: capital city; financial centre; tourist destination; conference location; celebrity haunt; travel and commerce hub; a mecca for culture and art.
Now it's a domain extension as well! Launched in 2015, dot-LONDON is a Geo-TLD (a Geographical Top-Level Domain, using the name of, or invoking an association with, a geographical, geopolitical, ethnic, linguistic or cultural community).
Blacknight has a terrific offer on dot-LONDON registrations for the first three years. Normally €34.95, we'll register your .LONDON name for an unbelievable €7.99 for the first year, with an option to renew for only €9.99 in year 2 and year 3!
That's more than enough time to try your dot-LONDON domain name out for size. Operating a venue or tourist attraction? A restaurant or hotel? These are obvious choices for dot-LONDON domains: where the city itself is uniquely associated with the brand being promoted.
Or how about a service which is offered in the locality of London, like the soon-to-be launched Poppins.London booking service for babysitters?
London Nexus
In fact, you don't have to be in London to register a dot-LONDON domain. All that is required is that you be in the 'London Nexus', i.e.
Subject to the Registry Policies, Domain Names are available to individuals or entities who have a physical address in London [comprising the City of London and 32 London Boroughs]; or who in good faith declare that they have an affiliation with or interest in London, such as to provide information, or offer products, goods or services, relevant to London or Londoners (the "London Nexus Requirement").
The Dot London Domain is operated by Dot London Domains Limited, a subsidiary of London & Partners, the city's official promotional organisation. It has the full support of the Mayor of London's office.
Register your dot-LONDON domain name today for only €7.99 and claim your link with one of the world's greatest cities.