Welcome to the Lock In Podcast – the show about staying at home. This is Episode 6 for Wednesday April 22 2020.
Conn's guest today is a food writer and an expert on feeding your family on a budget, the woman behind wholesomeireland.com, Caitriona Redmond.
Click on the player below to play the podcast audio (download: 15:02; 9MB; MP3), or scroll down for the video.
Coronavirus has brought about a crisis in society, but it's just over 10 years since the economic crisis which launched Caitriona's online career. That was brought about by necessity when she was laid off from her job, with "an awful lot of financial commitments" and a young family.
The result was a family budgetting strategy to feed a family of five on just €70 per week. Sharing her tips and techniques for good nutrition on a budget led to WholesomeIreland.com.
Caitriona sees a lot of parallels between the economic crash and the current crisis, although she feels there is a greater sense of solidarity this time. And as many people are finding themselves with more time on their hands at home, she has very practical advice from her own experience.
"If you can organise a filing cabinet, you can organise your kitchen cupboard. If you can plan your day around what you need to do in an office, you can plan your day around what you need to do at home. If you can manage an office budget, you can manage your household budget. It's harder to look at a household budget because it's difficult. Nobody likes to admit what they're spending, or what they are spending their money on. But I think that the greatest advice that I would give to anybody is to prioritiese. Set aside your worries about your mortgage or your rent, for now, just for a couple of minutes, because there are moratoriums and there are arrangements in place for that. Prioritise your light, your heat and your food on your table"
Growing her own food has been an important aspect of Caitriona's approach, however, the allotment which her family has cultivated for years has been closed due to the current restrictions. Caitriona's kitchen has come to resemble a jungle, she says, as she has continued to prepare seedlings for planting, and she is hopeful that she can return to the allotment if restrictions are eased.
Other items mentioned in this episode:
Some ideas for isolation well being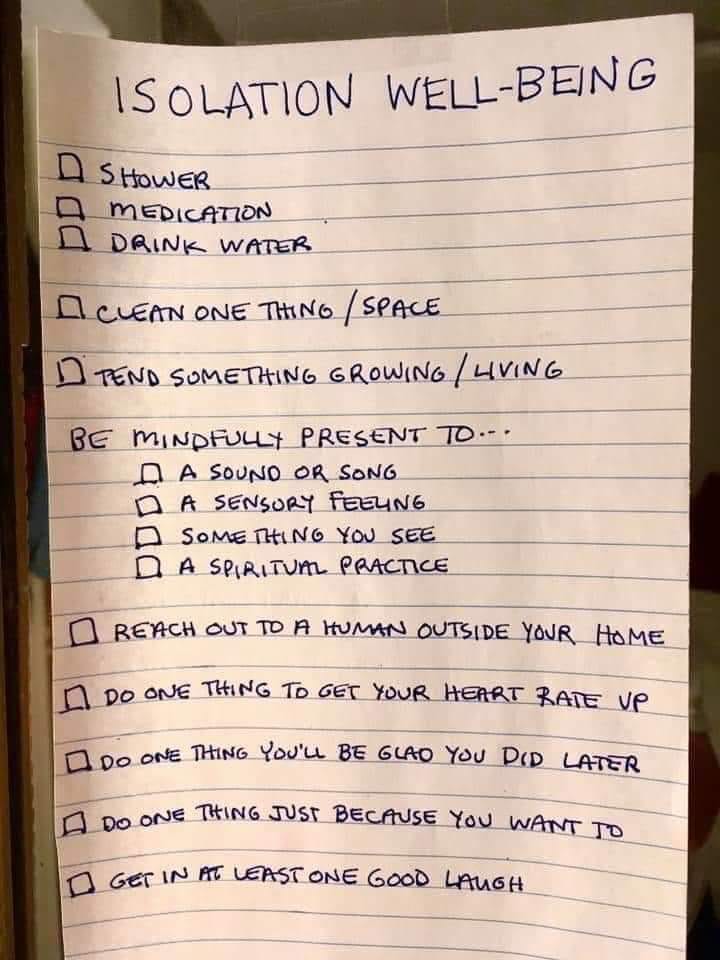 Click here to subscribe to the podcast.