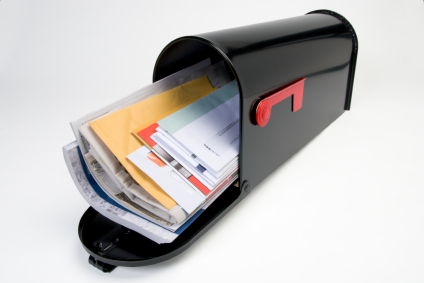 A lot of people signup for hosting using free email accounts or maybe their "current" work email address.
Unfortunately nobody on our end can possibly know if those email addresses are valid weeks, months or years later.
If you change your email address or telephone number you can easily update it via the control panel, or contact our accounts team and get them to do it for you.
If you don't keep the details up to date you may miss important emails from us about your hosting account, your domain renewal or even the chance to get something for nothing 🙂
Seriously, though, it is important that people keep their contact details up to date.
If you change jobs or stop using your free email account you do run a very serious risk of missing an important email from your hosting provider, registrar or ISP.
Take the time to check that the details on your .com domains are correct, especially if you have transferred them from another provider.
Under ICANN rules the WHOIS data has to be accurate at all times.
With other registries, such as Eurid, only a very small amount of personal data is viewable to the public via standard whois. It is very hard to spam the contacts on a .eu domain, for example, so please do not let a fear of spam lead to you losing out on a domain's renewal.