.GLOBAL, the domain extension for those who want to change the world, is two years old today, and to celebrate we've slashed the price of registrations by more than 80%, for a one-week only, flash sale.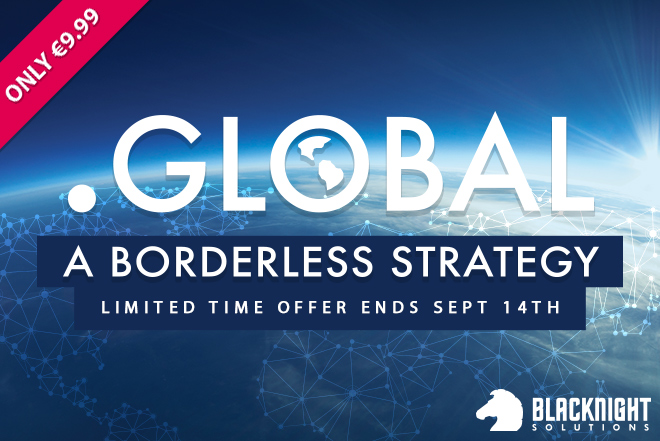 .GLOBAL is an extraordinary Top Level Domain for those whose vision is nothing less than global. For groups ranging from big brands and organisations, to activists and campaigners, a .GLOBAL domain name sends a clear message of intent: we are unstoppable; focussed on the horizon.
For many companies and initiatives, being global is an essential part of their identity. More than 25 thousand .GLOBAL domain names have been registered in the past two years. Some, like whd.global, have taken opportunity to rebrand their online presence, to take advantage of a new domain which uniquely articulates their global stance.
But you don't have to be a huge organisation to use a .GLOBAL domain name: all you need is a big idea! And with .GLOBAL domains reduced to just €9.99 from now until September 14, they've never been so accessible.
Have you got a big idea? Playing around with a name? Why don't you try it out with a .GLOBAL suffix? It might be the making of you!
Watch this video to see the range of uses of .GLOBAL domains: