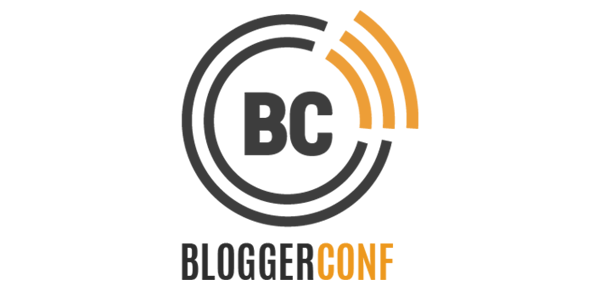 We had a great time at BLOGGERCONF on Saturday, where we shared some technical tips for bloggers, and introduced the new .BLOG domain which is about to go live. See below for details on how you can win a free .BLOG domain registration!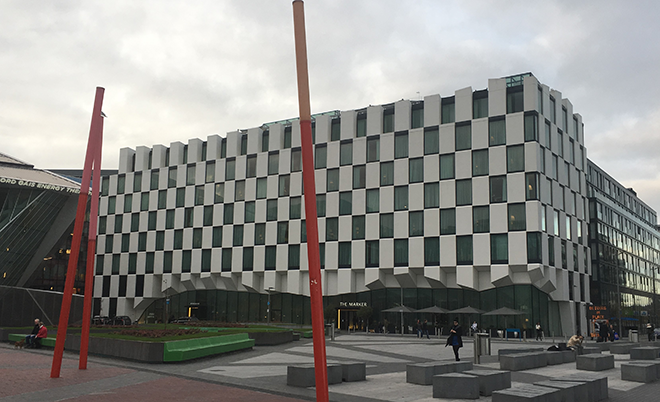 At Blacknight we go to a lot of events. Some are big; some small; some international; some close to home. It keeps us in touch with people: customers, partners, friends.
Saturday saw us come in close contact with a community we've been part of for a long time: Irish bloggers. As sponsors and exhibitors at BLOGGERCONF, of course we had a message to deliver about our products and services, but more importantly we were there to listen to bloggers: to find out what they care about.
What we found was a community that cares about its integrity and authenticity; a community exploring creative ways to develop relevant media; people inspired to write and produce; bloggers in tune with their audience.
These days there's a lot more fashion and beauty than there used to be: and also health, music, travel and many other genres.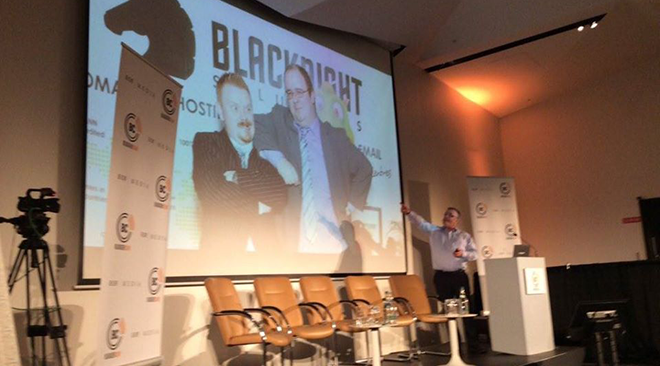 On stage, I talked about Blacknight's blogger background, and explained some of the key hosting issues bloggers need to be aware of, specifically:
Keep control of your domain name and hosting account.
Make sure your website software is kept up to date (e.g. WordPress and plugins)
Make sure your website is backed up. Monitor your website.
Most bloggers need technical help, either from friends or professional web developers to maintain their websites. But as other speakers pointed out, you should take some responsibility for understanding the basic technical foundations. A good web developer will explain what you need to know, and make sure that your domain is registered in your own name.
Social media is excellent, but make it work for you, not the other way around:
Own your own domain name. Don't build your online presence entirely on someone else's platform. There are hundreds of creative domain name possibilities thanks to the new Top Level Domains.
Use social media, but encourage users to click through to your site.
Optimise your content for Social Media. I recommend Yoast for blog SEO and Social Optimisation.
Over the past few years Blacknight has introduced products aimed at helping bloggers and small website owners. Our web hosting starts at less than €5/month and, combined with free self-hosted WordPress, is as popular as ever. As an alternative, we've introduced Blacknight Basekit, with simple drag-and-drop design and built-in software updates. Blacknight rankingCoach is highly recommended for DIY Search Engine Optimisation: it teaches you the steps you need to optimise your site for better Google ranking. Finally Blacknight SiteBackup offers multiple-version backups and built-in website monitoring.
Here are the slides from my talk at BLOGGERCONF:
I also talked about the new .BLOG domain name, brought to you by the people behind WordPress, but generously made available to any and all blogs, whatever they're built with. We're currently taking applications to pre-order .BLOG domain names, which will open in General Availablility on next Monday 21 November.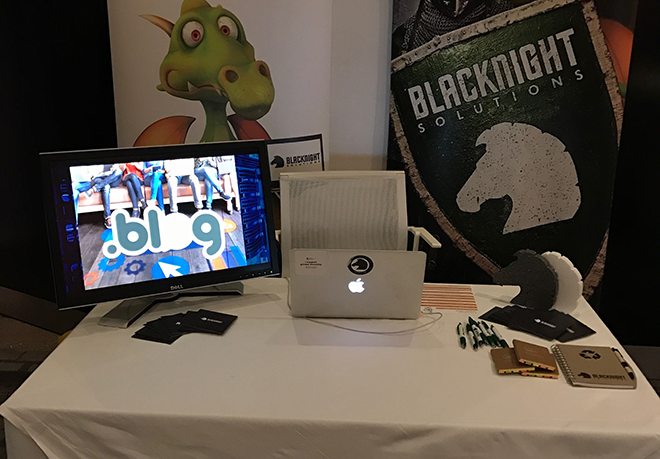 We're giving away a free .BLOG domain registration to one lucky participant in our short blogger research survey. If you filled in the survey at our stand on Saturday, there's no need to re-enter, but if not, here's another opportunity. The survey will remain open until midday on Friday 18 November, and we'll announce the winner on Friday afternoon.
Create your own user feedback survey