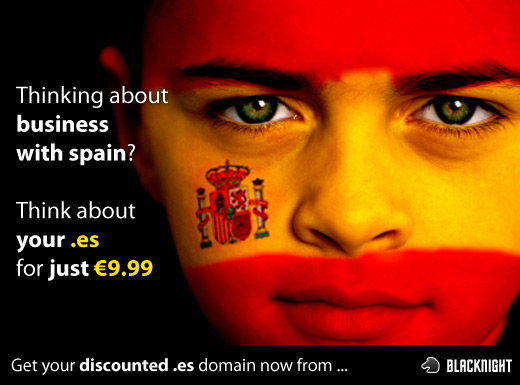 If you're doing business in Spain then you should register a .es domain name.
You could also get playful and try to find a "domain hack" using "es" – think of all the words that end in "es" …
So what's the deal?
From now until the end of June 2010 we've slashed the price of .es domain name registration!
You'll only pay €9.99 (ex-VAT) for a one year .es registration.
Do I need a special coupon code?
No. The discount will appear in the shopping cart automatically.
Are there any limitations on what you can register under .es?
Certain words / terms are restricted by the Spanish domain registry. (see full details here)
You can find details of our other super deals on domain registration and hosting easily on our domain name offers site.