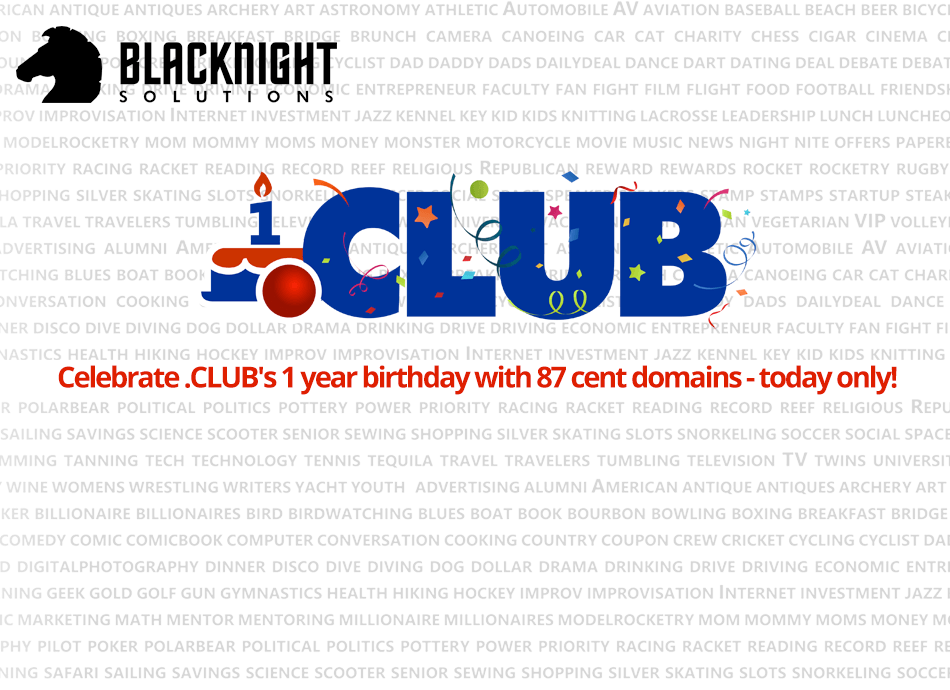 Did you know that the .club extension is the second most popular new domain extension to date. To celebrate their 1 year anniversary we're offering you the chance to grab a .club domain for just 87 cents.
Are you a member of a club or a group?
Be it a sports club, book club, wine club? The list goes on.
You can stand out from the crowd by getting your club a short domain that shows immediately what you are.
Check if your domain is available today
Terms: This offer is valid on May the 7th 2015 only so hurry.