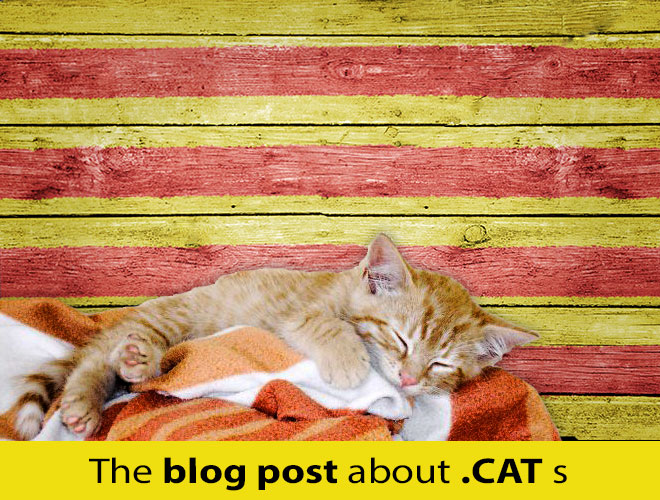 The Internet … it's about .cat(s) right everyone says it?
Well if you're dealing with the Catalan culture it most definitely is. (It's not really about the other kind of Squishy.cat )
For those of you who don't know .cat is the domain extension to use if you're dealing with the Catalan Cultural and Linguistic community. The primary language does not need to be Catalan but you do have to demonstrate you'll use Catalan on the website within the first 6 months of use.
We're currently running a promotion on .cat domains. If you'd like to avail of a special discounted price then the first year registration is just €9.99 ex-vat.
Get a minimus hosting plan with your .cat and you'll save even more with your .cat costing just €4.99 ex-vat. Search for your domain and at checkout simply add a 12 month minimus hosting plan.
Where can you get a .cat? Head on over to our site where you can read more and search directly for your .cat domain.
Want to know more? This video ( a few years old now ) in Catalan explains more of the history behind the extension.